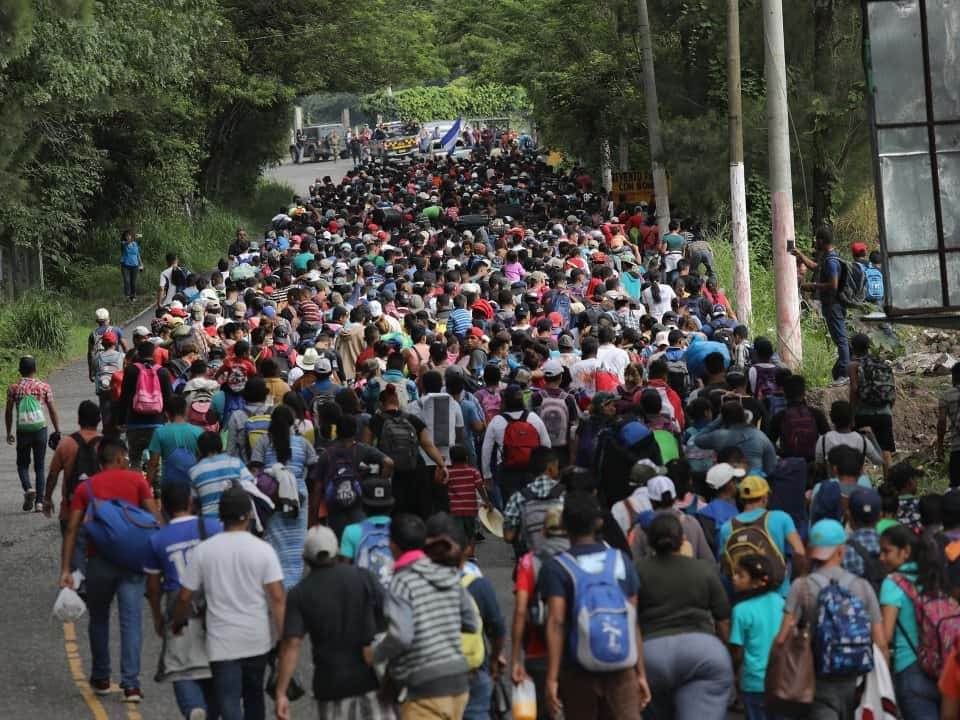 Remember when Obama, when he was a state senator and running for President? He said that people need to follow the law and immigrate to America legally. 
Some news outlets in Mexico are reporting that the caravan is up to 14,000 people!
Homeland Security is saying that some in the caravan have a criminal history and some of the migrants in the caravan are from the Middle East. 
It sounds like a second caravan may be forming.
The migrants have been traveling about 20 to 25 miles per day and if you calculate it, they shouldn't make it to the United States before the election.
Media:
The AP is now fact checking claims from President Trump supporters on social media and writing stories about it.
Missouri U.S. Senate Race:
The liberals are using the fact that Josh Hawley bought wine as a talking point in their campaign for Senator McCaskill. They say that he was there at 2:30 on a workday- but it was December 22nd. How do we not know he was on PTO for Christmas vacation?
Are liberals so quick to forget that Senator McCaskill gloated about shotgunning a beer?
Check out this list of Hollywood liberal lefties that are supporting our "moderate" Senator for re-election.
Amendment 1:
Part of Amendment 1 includes gerrymandering, but they don't like to talk about it. (They would redistrict the state, because most of it goes Republican- they would include as many Democrats in each district as possible to make it more "fair." ) But the Democrats just want to talk about gifts to lawmakers by lobbyists. 
NRA:
Governor Cuomo is trying to hit the NRA by outlawing programs like Carry Guard- that represent legal gun owners who find themselves in legal trouble for shooting someone. 
Socialism:
A Democrat is warning others about the harm of socialism and candidates like Ocasio-Cortez
Halloween:
The Center for Disease Control is asking people to stop dressing up their chickens for Halloween and taking them trick-or-treating.
Bomb:
A suspicious package was found at the home of the Clinton's and they say it is similar to the same one at George Soros' house yesterday.