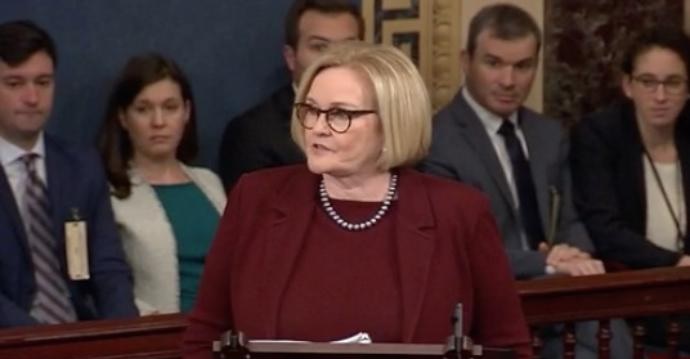 It will be another rainy day in the Ozarks and the coldest day for the next week. Today Nick broadcast live from Brics Belgian Waffle House in Ozark and was joined by the Locke & Smith Foundation.
Sexual Harassment in D.C.:
New sexual harassment legislation has passed the house and the senate when it comes to how claims against federal lawmakers are handled. 
FBI:
Last month we learned the FBI raided the house of a whistleblower against the Clinton Foundation. They were supposed to provide information by this week about what happened… and that deadline has passed with no details. 
Senator McCaskill:
Yesterday she gave her farewell speech to the Senate. She took the time to jab Missouri voters for electing a "reality TV star President."
2020:
Peggy Noonan is scolding people for emotionally voting and for supporting President Trump. 
Russia:
Russian State Television tried to pass off a person in a suit as a high-tech robot.