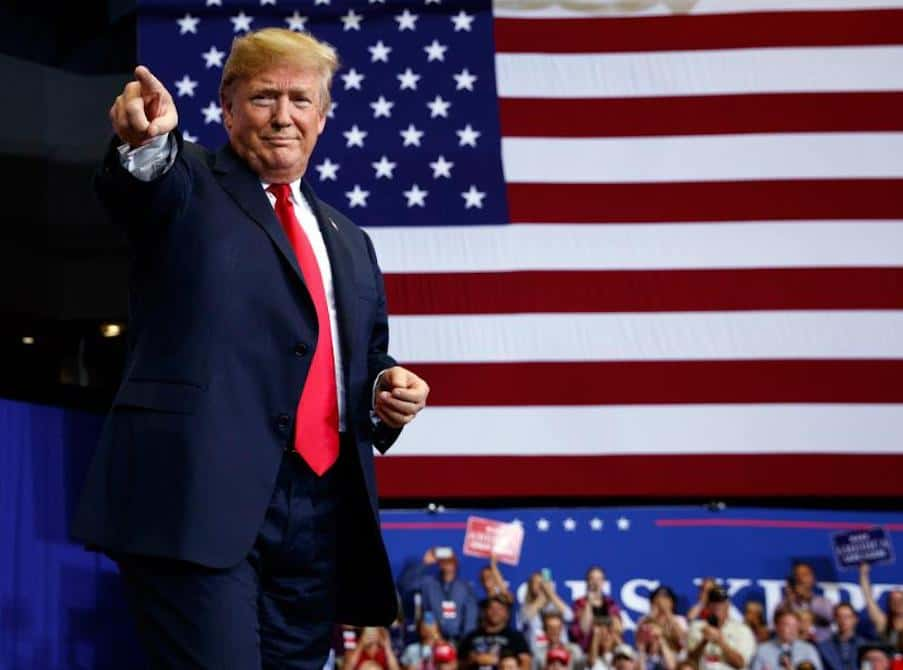 President Trump: 
President Donald Trump is scheduled to address the nation tonight from the Oval Office at 9 p.m. ET (8 p.m. our time). Trump is expected to highlight several key items: the partial gov. shutdown, the border wall, and other items like taxes and issues in California.
I am pleased to inform you that I will Address the Nation on the Humanitarian and National Security crisis on our Southern Border. Tuesday night at 9:00 P.M. Eastern.

— Donald J. Trump (@realDonaldTrump) January 7, 2019
MoDOT vs. County Road Care:
The General Assembly will start its 2019 session tomorrow in Jefferson City. One of the big key topics will be if MoDOT should take over care for county roads. While it might save the state money, it could cause a delay in care and could end up being a flop.
Democratic Megadonor: 
Two bodies have been found on democratic megadonor Ed Buck's property. Both men were found about 17 months apart and both were young black male escorts. If that's not fishy enough, the cause of death in both was drug related. While it might seem like a coincidence, a diary was found that may point fingers at Ed Buck and not at drugs. The big question: Will anything ever be done?
Disneyland:
The most magical place in the world is getting more expensive. Disneyland announced earlier this week they would be raising annual passes and parking up to 25 percent – now reaching prices over $100 for one person.
R Kelly: 
Shark Tank investor, Daymond John, is under hot water after tweeting R Kelly to kill himself. These comments come after watching the new Lifetime docuseries "Surviving R. Kelly". The series highlights multiple sexual misconducts against R Kelly that seem to have been swept under the rug.