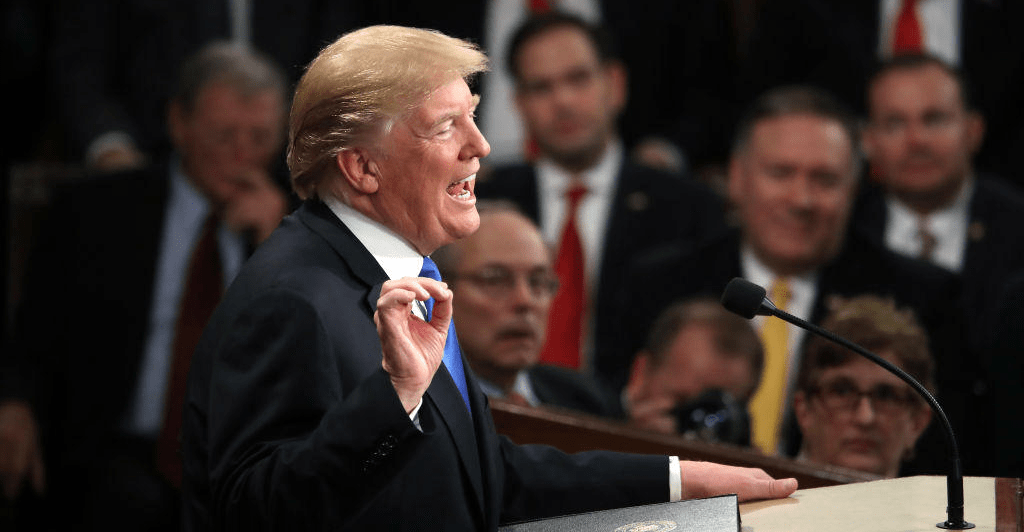 A New Jersey Democrat invited an illegal immigrant who used to work on a Trump property to the State of the Union, and they now have law enforcement on patrol in Washington D.C. looking for plastic straws. Read these stories, and other stories Nick Reed talked about this morning…
2020:
A porn star who announced last year she was running for President is now backing off her candidacy and supporting Bernie Sanders.
Presidential candidate Elizabeth Warren has filed legislation that would not allow Americans to use nukes first if involved in a war.
Abortion:
Democrats seem to be making abortion the issue of 2019. After we learned New York would allow aborting a baby up until the moment it is delivered, now the Governor of Virginia is saying that there is legislation being discussed in their state that would allow you to "abort" a baby- even after it is born. 
FBI:
When Muller was was head of the FBI in Boston he knowingly allowed 4 innocent people to go to jail, which 2 of them died, in order to protect a informant. Do we have a leadership problem in departments like the FBI? 
Lindsey Graham is asking for answers from the FBI when it comes to the arrest of Roger Stone.
Russian/Trump Relationship:
Anastasia Vashukevich, who is a model, was arrested last year in Thailand. Once she was arrested she made the claims she knew about relations between Russia and President Trump during the 2016 election. She has since been released and said that the reason she said it was so she would get released. 
St. Louis Killed Officer:
The attorney for the officer arrested in St. Louis, who has been charged for killing another officer (in what he said was a game of Russian Roulette), isn't denying his client shot the officer but would like people to know he didn't have cocaine in his house. 
Super Bowl:
A TV station employee was fired for putting the words "known cheater" underneath a video of Tom Brady. 
Plastic Straws:
Don't get caught in Washington D.C. with a plastic straw. They now have law enforcement patrolling for illegal straws. 
State of the Union:
Rep. Bonnie Watson Coleman of New Jersey invited Victorina Morales, an illegal immigrant who was fired from the Trump National Golf Club, to the State of the Union. 

Author of the Week:
Author Noah Rothman joined Nick Reed.