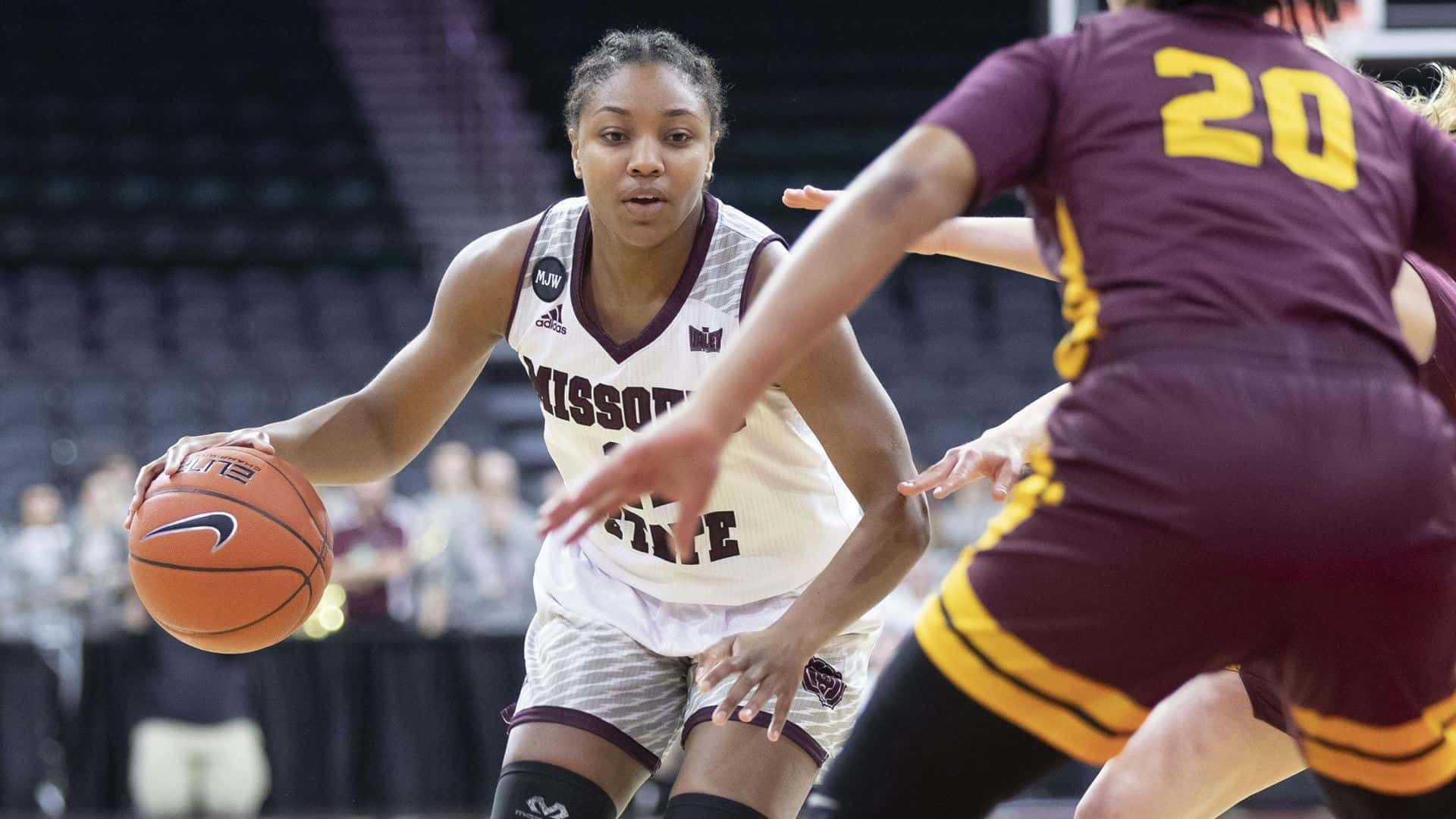 MOLINE, Ill. — In a game that featured four separate scoring runs of at least 11-0, it was the Missouri State Lady Bears who landed the last blow to earn a 59-50 victory against Loyola in the Missouri Valley Conference Tournament quarterfinal Friday evening at TaxSlayer Center.
The second-seeded Lady Bears (21-9) led 8-0 after six minutes, only to see No. 7 Loyola (13-18) score 11 in a row for an 11-8 lead. Brice Calip was fouled on a half court heave with one second left in the first period, and hit all three free throws for a 13-all tie, and MSU led for only 14 seconds in the second quarter on the way to a 31-27 halftime deficit.
After scoring the final basket of the first half, the Lady Bears spent the first 3:38 of the second half going on a 16-0 run to lead 43-31, only to see the Ramblers answer with a 12-0 spurt to even the score again with 1:12 left in the third.
Missouri State countered with the final run, this time with 13 consecutive points to lead 56-43 on Calip's jumper with 6:44 left in the game. MSU led by at least eight points from there, as Calip finished with 10 points and a season-high eight rebounds.
Danielle Gitzen led all scorers with 18 points, adding five rebounds and three assists, and Alexa Willard scored 12. Freshman Jasmine Franklin hauled down 12 rebounds and grabbed four steals to become the first player in MSU history with 40 blocks and 40 steals in a season.
MSU shot 35.7 percent in the game compared to 33.9 percent for the Ramblers, and rallied for a 48-43 rebounding lead. The Lady Bears grabbed 10 steals off 13 Loyola turnovers.
The Lady Bears advance to the semifinal at 4 p.m. Saturday against the winner of Friday's game between third-seeded UNI and No. 6 Southern Illinois.
 Courtesy of: Missouri State Athletics Communications