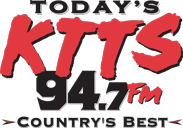 A woman from Lake Ozark is wanted for child endangerment and is on the run from police.
Elizabeth Austin is accused of child endangerment after she left she 6-month old baby in the bathtub, and the baby suffered severe burns as a result.
Austin claims that she wasn't supervising the baby because she was trying to get a knife from her four-year old. She says her 2-year-old then pushed the baby's tub under the hot water.
The child also tested positive for methamphetamine.