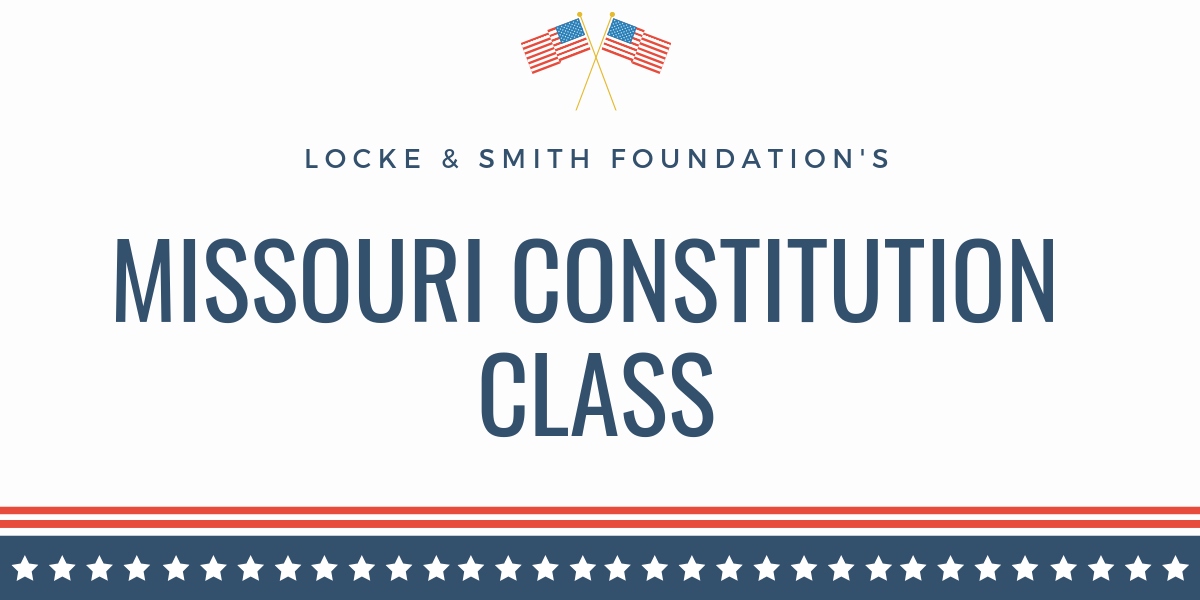 The Locke & Smith Foundation will hitting the road this time with the Missouri Constitution Class. The class is aimed to teach people in Missouri about the state's constitution.
The event will be held on Saturday, September 7, 2019 from 8 a.m. – 12 p.m. The address is: 801 Hawkins Rd, Fenton, MO.
The cost of the event is $20.
During this course you will learn about:
Fundamentals of constitutional government
The Missouri Constitution
How to determine the constitutionality of legislation
Click here for more information.
Register at class@lockeandsmith.com