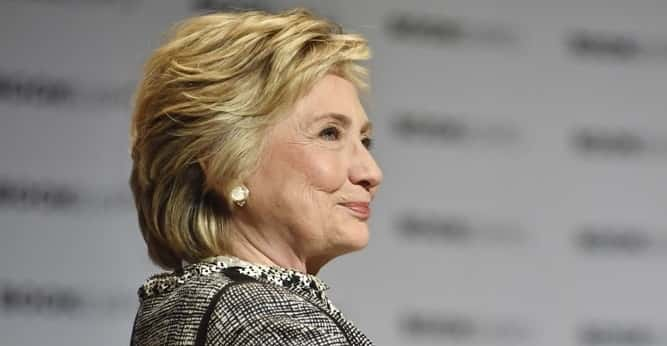 2020 Polling: 
A new poll shows that a potential rematch between President Trump and Hillary Clinton would be around 45% — a dead even match.
Pulling Troops: 
President Trump is defending his decision to withdraw troops from northern Syria, even as his Republican allies criticized the move.
Elizabeth Warren: 
Elizabeth Warren is doubling down on her claim that she was forced out of a teaching job years ago due to her pregnancy despite a resurfaced interview from 2007 suggested otherwise.
Joe Biden: 
A conversation with then-Vice President Joe Biden left a Gold Star family confused and angry just minutes before the dignified transfer of their son's remains in November 2016.
A Higher Loyalty: 
CBS announced that they will be creating a drama based TV series on James Comey's book, "A Higher Loyalty."
Ellen DeGeneres:
Ellen DeGeneres is receiving backlash for sitting next to former President George W. Bush at a football game, whom she calls a "friend."
Internet Sales Tax: 
The St. Louis Post-Dispatch has an editorial piece about Internet sales tax.
The NBA & China: 
The NBA has found itself in the middle of a political debate with China.