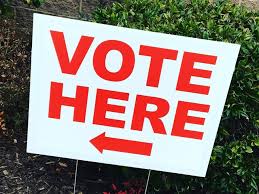 Voter Redistricting: 
Republicans are pushing back against former U.S. Attorney General Eric Holder's voter redistricting efforts.
Hillary Clinton:
Hillary Clinton has released a new book called "The Book of Gutsy Women: Favorite Stories of Courage and Resilience." While discussing her book, Hillary said staying in her marriage with Bill is one of the "gutsiest" things she has done in her life.
Supreme Court: 
The Supreme Court is handling discrimination with the LGBTQ community.
Cory Booker: 
Cory Booker has a plan. Booker unveiled last week a "plan" that will lift more than 7 million children out of poverty across America.
Hillary Clinton 2020:
President Trump told Hillary Clinton on Twitter to run for president. She replied back, "Don't tempt me!"
Bernie Sanders: 
Bernie Sanders says he plans to "slow down" on the presidential race after suffering from a heart attack.
ESPN: 
ESPN is now getting involved with the controversy between the NBA and China.