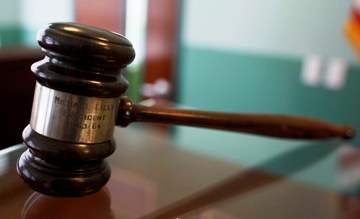 Jeffrey Epstein:
Two prison guards who were on duty during the night Jeffrey Epstein killed himself have been taken into custody on federal charges.
Impeachment Hearings: 
Get ready, we have another day of impeachment hearings coming our way.
Republicans sounded a celebratory note as House Democrats' impeachment inquiry wrapped up another day of public hearings Tuesday evening, saying the day's witnesses had served only to highlight fundamental problems in the case against President Trump.
Chick-Fil-A: 
Chick-fil-A said Monday that it has stopped donations to several Christian organizations after receiving backlash from LGBT rights activists over the last several weeks.
DACA Update: 
Local attorney Dee Wampler gives us an update on what's happening with DACA.
Charles Barkley:
Charles Barkley received backlash late Tuesday after an Axios reporter posted on Twitter that the NBA Hall of Famer told her, "I don't hit women but if I did I would hit you."