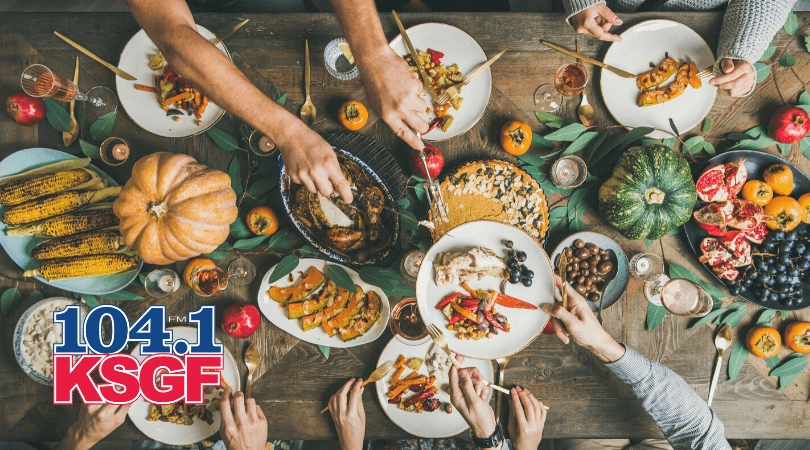 Santa's Angels: 
Join 104.1 KSGF in helping bring the joy of Christmas to foster children in the Ozarks.
Thanksgiving: 
Studies show that few Americans argue on Thanksgiving; they prefer to practice that age-old axiom "agree to disagree" as they enjoy their meal.
Bread vs. Butter:
Yesterday, President Trump carried out the 30-year tradition of pardoning a Thanksgiving turkey.
During the pardon, Trump wise-cracked that the birds already had been summoned to appear for the House Intelligence Committee chairman's inquiry. "These turkeys will remain calm under any condition," Trump said. "Which is good because they've been subpoenaed to appear in Adam Schiff's basement on Thursday."
President Trump Rally: 
A Sunrise, Florida rally crowd laughed when President Donald Trump asked an attendee what he did for a living, then pointed out that even a bail bondsman likely knows more about energy than Hunter Biden.
Breaking into Mar-a-Lago: 
A Chinese businesswoman convicted of trespassing at President Donald Trump's Mar-a-Lago resort while carrying a bag full of electronics was sentenced Monday to eight months in jail.
He Doesn't Have it: 
Former President Obama reportedly told a 2020 Democratic presidential candidate that his former Vice President Joe Biden doesn't have what it takes to win the Oval Office.