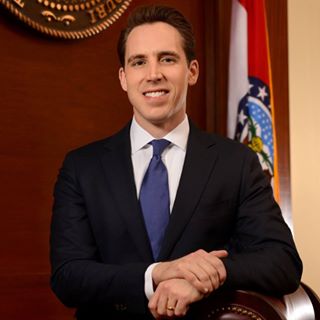 KSGF Happy Hour:
Come ring in the new year with the first KSGF Happy Hour of 2020! We hope to see you THIS FRIDAY from 4-6 p.m.!
Chaos in Iran:
At least 32 people were killed and another 190 injured in a stampede Tuesday that broke out during a funeral procession for Qassem Soleimani.
Masih Alinejad, an Iranian journalist, wrote an article in The Washington Post earlier this week discussing how Americans shouldn't give in to Iranian propaganda. 
Former U.S. Ambassador to the U.N. Nikki Haley said the Democratic leadership are "the only ones mourning" the death of Qassem Soleimani.
The Associated Press was doing some fact checking on Vice President Mike Pence and some comments on Iran.
Impeachment:
Sen. Josh Hawley announced he'll introduce a measure to dismiss "this bogus impeachment" of President Trump.
Gun Control:
 New legislation that's aimed at cutting down on gun violence doesn't take away weapons. Instead, it would fine people who lose them or have them stolen.
Judge Judy:
Judge Judy has announced her endorsement of 2020 Democrat candidate Micheal Bloomberg.
John Bolton:
Former National Security Adviser John Bolton said that he would be willing to testify in an impeachment trial against President Trump.
Does this really mean anything? No. But some media outlets believe so.
Stolen Identity:
Newly submitted court documents link Hunter Biden to an identity theft case from 2016.