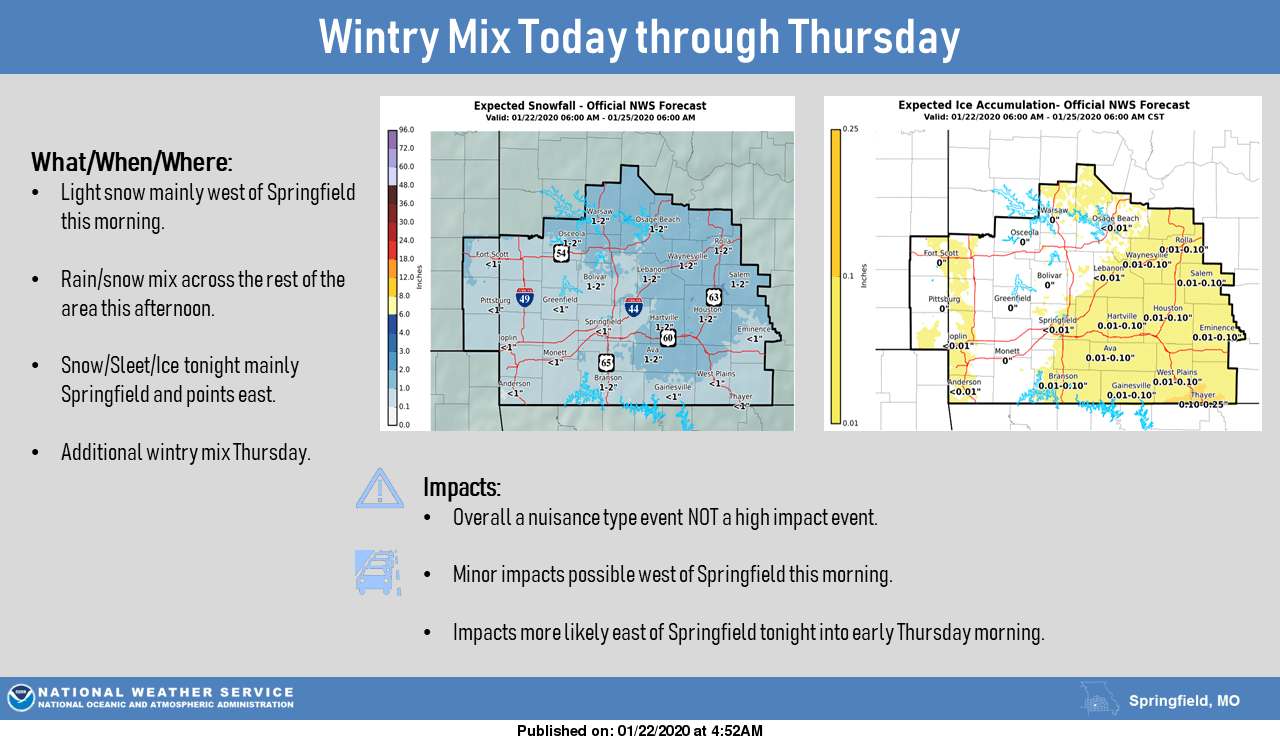 Sleet, freezing rain and light snow have covered many roads in the Springfield metro area Wednesday morning, causing numerous wrecks and slide-offs.
Earlier Wednesday morning, snow coated roads in Aurora, with light snow in Monett and Pierce City, and light sleet in El Dorado Springs and Appleton City.
The National Weather Service says the light snow and sleet will eventually transition to rain as temps get above the freezing mark.
Expect a rain/snow mix in the Springfield metro area during the day, with higher chances of rain, sleet and snow Wednesday night into Thursday morning, especially east of Highway 65.
A winter weather advisory is in effect until 6 p.m. Wednesday for areas north and west of Springfield, with a winter weather advisory from now through noon on Thursday for Springfield and areas east of Highway 65.
Total sleet and snow accumulations of 1-2 inches are possible, with ice amounts from a glaze to 2/10 of an inch.