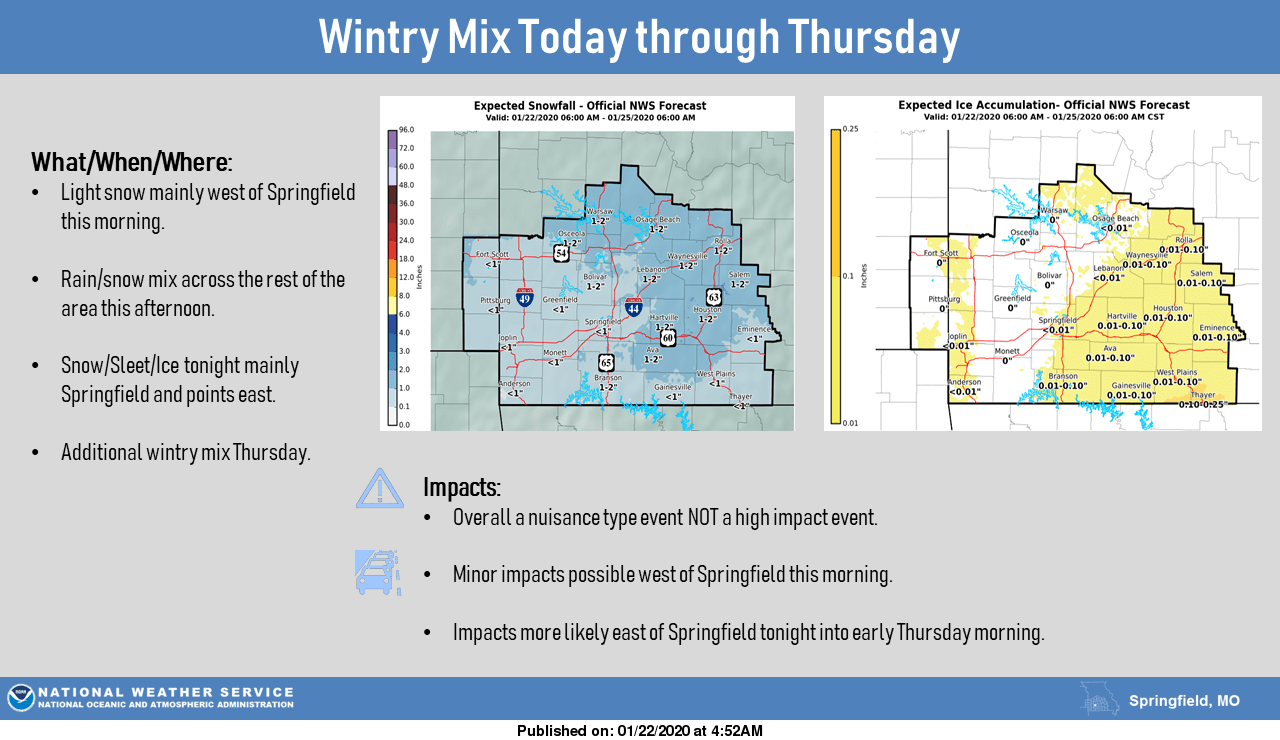 Another round of snow is headed to the Ozarks Thursday night through Friday morning.
The National Weather Service has issued a winter weather advisory for much of southwest Missouri from 9:00 p.m. Thursday through noon Friday.
Amounts are expected to range from a trace over far southern Missouri, to around an inch in Springfield, to three inches over central Missouri.
Forecasters say snow-covered roads are expected to impact your Friday morning commute.
We'll have the latest updates on snowfall amounts, road conditions and school closings at KTTS.com and on 94-7, KTTS.