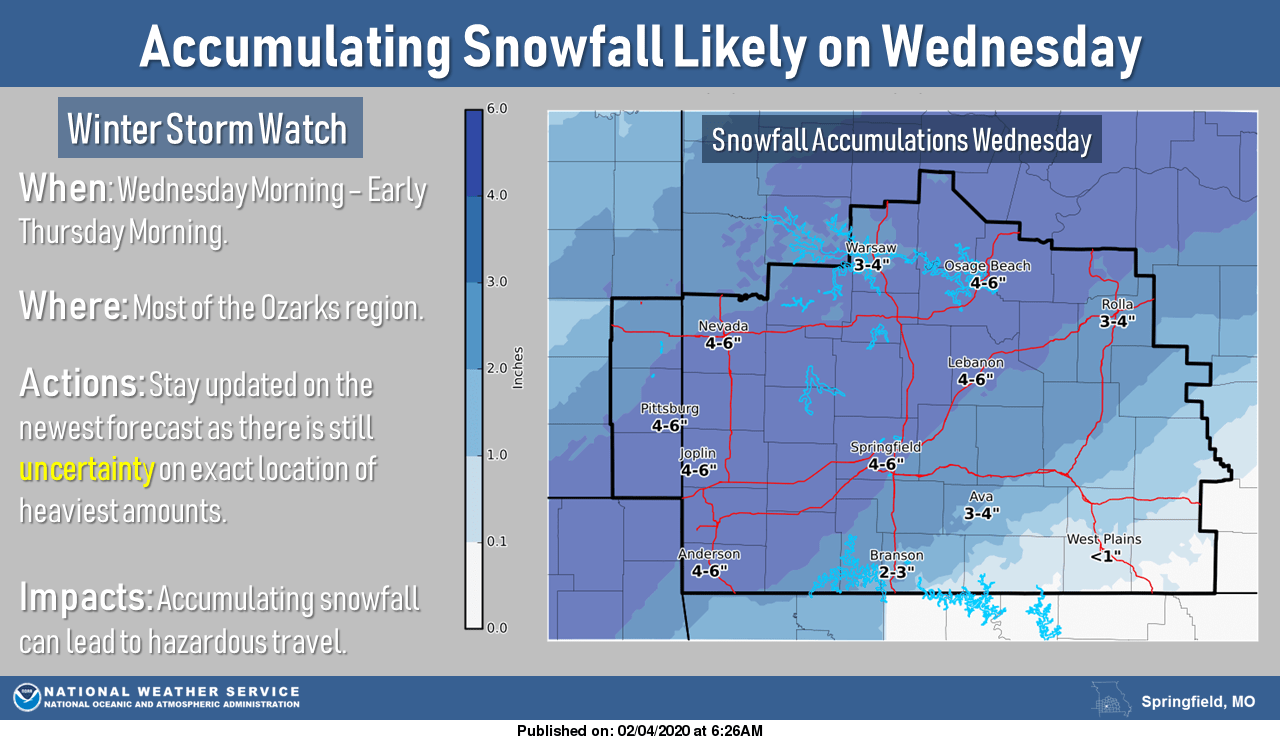 The National Weather Service says a winter storm is expected to bring accumulating snowfall to the Ozarks on Wednesday.
A winter storm watch is in effect for areas along and northwest of I-44 from 6 a.m. Wednesday through late Wednesday.
Forecasters say snow will be heaviest in this area, with three to six inches possible.
Snowfall amounts will taper off to the southeast.
Before the main show hits, a light wintry mix of freezing rain and freezing drizzle will develop later Tuesday.
A glaze of ice to 1/10th of an inch is possible along and near I-44 late Tuesday evening.
We'll have the latest on the forecast, road conditions and school closings at KTTS.com.