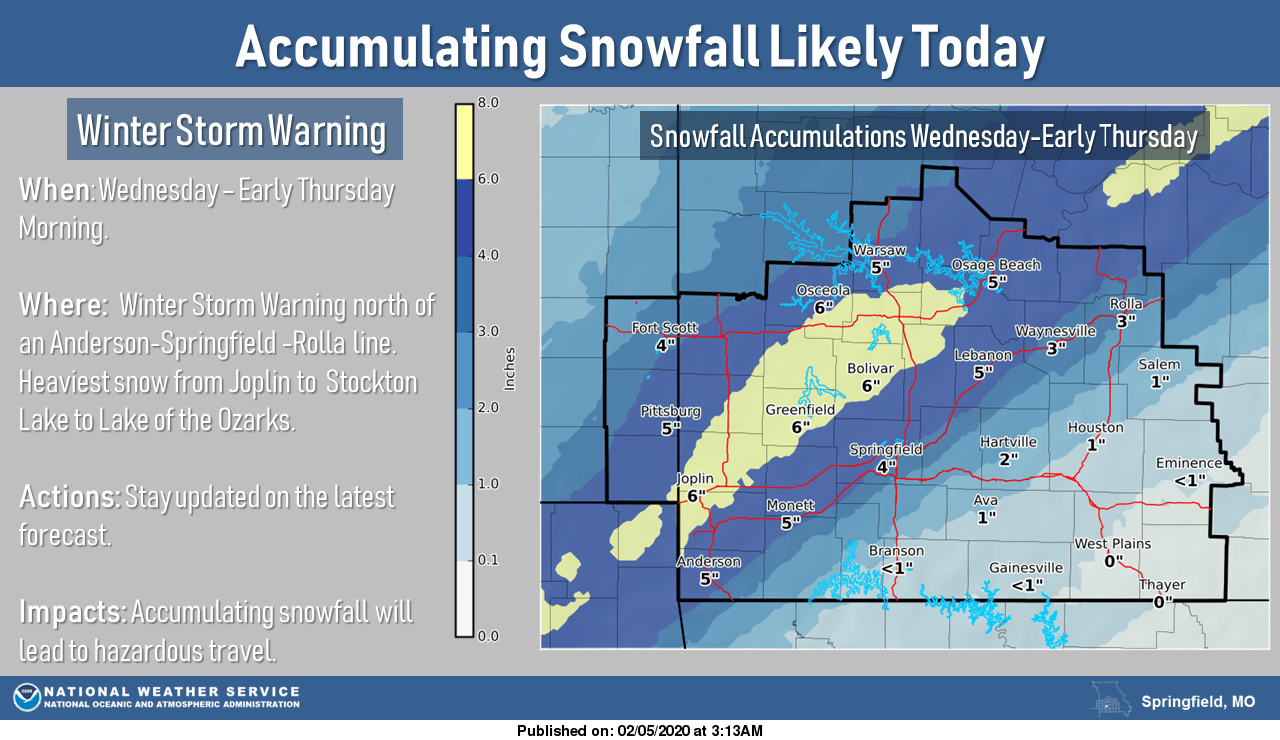 Many of us are about to get our biggest snowfall in five years.
But it won't be just snow, as a wintry mix of snow, sleet and freezing rain will all be possible.
The National Weather Service says heavy snow will fall Wednesday in a corridor from Joplin to Stockton to Lake of the Ozarks, with four to seven inches expected.
Snow, sleet and freezing rain is expected across much of the rest of the area, with snow and sleet amounts of two to five inches expected along a line from Anderson to Springfield up to near Rolla.
Ice accumulations from a thin glaze to .20 inch are expected, with the highest amounts from Ava through Houston, Salem and Eminence.
A few thunderstorms are also possible across south-central Missouri.
Wind chills in the upper single digits to lower teens are expected late Wednesday night across western Missouri.