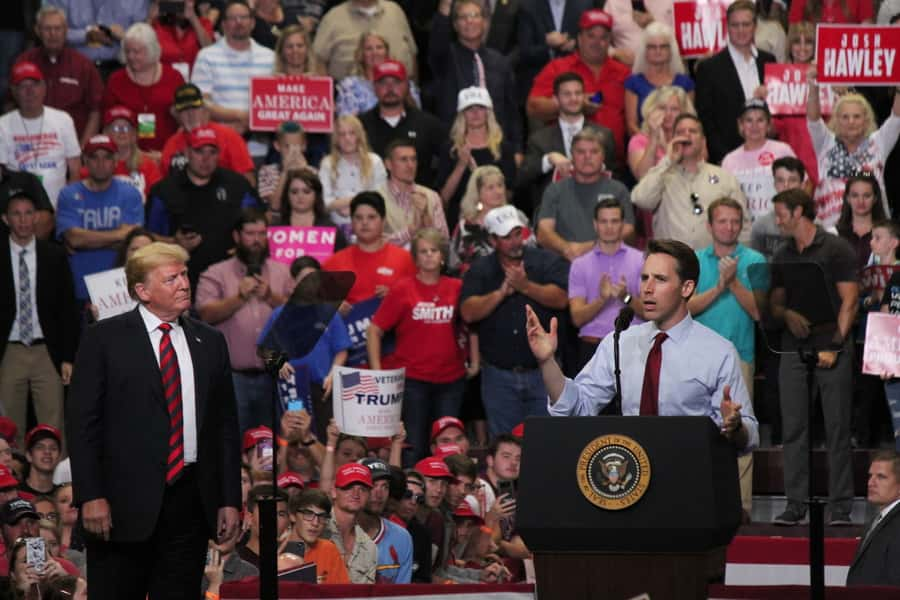 New Hampshire:
New Hampshire's presidential primary kicked off at midnight – as voters in three tiny townships cast the first ballots. Amy Klobuchar and President Trump seem to be the front runners right now.
Meanwhile, President Trump held a rally last night in New Hampshire. The crowd was larger for President Trump than the Democratic rally that housed all the 2020 dem candidates.
Josh Hawley:
U.S. Sen. Josh Hawley, R-Mo., has been accused of using his private email to do official political business. Is this article accurate?
Sales Tax:
Bloomberg:
Some of Kirk Douglas's last words were a message of support for Michael Bloomberg's presidential campaign, according to the late actor's son Michael Douglas.
Also, is Bloomberg a racist?
Springfield Community:
Springfield's Mayor's Commission on Human Rights and Community Relations (MCHRCR) is surveying the community on inclusion.