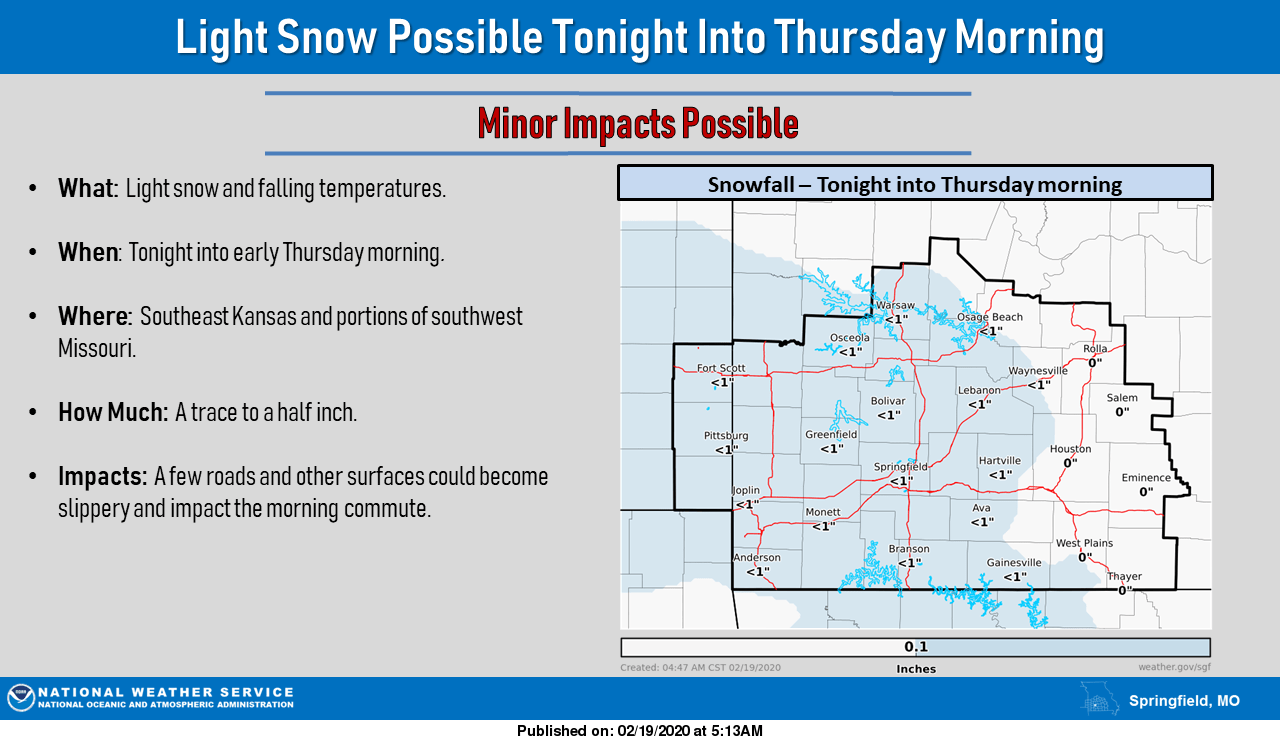 Another round of light snow is expected in parts of the Ozarks Wednesday night.
The National Weather Service says just under a half inch may fall west of Highway 13 and north of I-44, with a trace of snow elsewhere.
Some of that snow will melt as it falls on the roads, but with temps dropping into the upper 20's by sunrise Thursday, there may be some slick spots for the morning commute.
Parts of the eastern Ozarks aren't expected to see any snow at all.