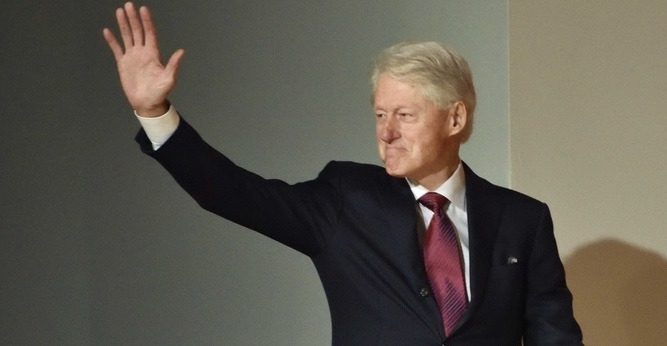 Clinton Documentary:
In a new Clinton documentary on Hulu, Bill Clinton says that he had sex with Monica Lewinsky so he could "manage his anxiety."
Critical Thinking in Media:

Brian Williams and New York Times Editorial Board Member Mara Gay and the host accepted without question a tweet that (jokingly) said that Michael Bloomberg could have given every American one million dollars with the five hundred million dollars he spent.
Meanwhile, Bret Baier and Senior Editor Mollie Hemingway crunched numbers on Mike Bloomberg.
House Speaker Nancy Pelosi said she is "encouraged" by the ideological debates within the Democratic Party now represented by Bernie Sanders and Joe Biden, but lamented not having a female candidate in the general election.
Bad Landlords:
U.S. Sen. Josh Hawley (R-Mo.) has introduced legislation to systematically track bad landlords across the country.
Job Report:
Once again, the job numbers for the month of February soared above expectations.
Coronavirus:
President Trump signed an $8.3 billion spending bill Friday aimed at fighting the coronavirus outbreak.
Mitt Romney:
Mitt Romney questioned the motivation behind a Republican effort to issue a subpoena related to Hunter Biden and his dealing with Ukraine.