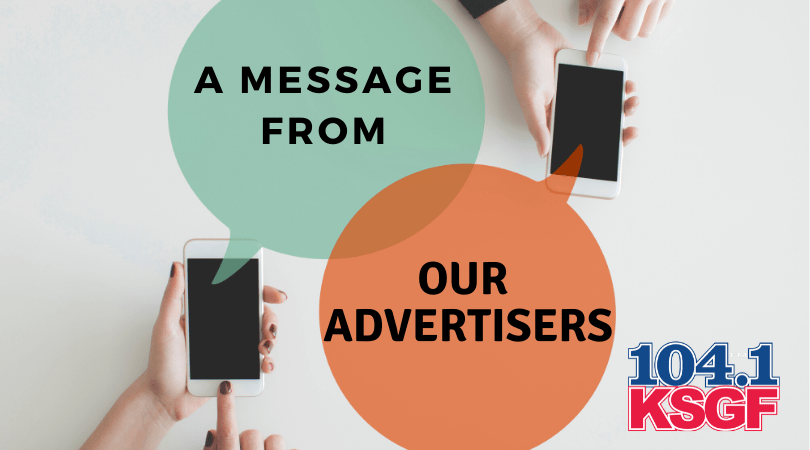 LaTour Advisory Group:
Whether you are an individual, family, or a business in search of a plan for future income, LaTour Asset Management LLC is an independent advisor that can help you with comprehensive education and strategy development.
Joe talks about how LaTour Advisory Group is still seeing quite a few people, but they're also available to host virtual meetings.
Barker's Frame & Collision: 
The great guys at Barker's Frame & Collision say they've noticed a slow down in business. They are taking the necessary precautions by cleaning your vehicle both inside and out.
Give them a call today!
All About Trees:
All About Trees is a locally owned, full-care tree service in Springfield MO serving an approximate 15-20 mile radius around the Springfield area. They offer many services, including tree pruning, tree removal, plant health care, stump grinding, cabling and bracing, shrub trimming, and consultation.
Right now is the perfect time to get your property summer ready! You can visit their website below!
ABC Books:
Valerie has some creative ways to get you the books you love! She is offering to pull a book for you. She can also deliver to your car in the parking lot.  You can also use CarGo for same day delivery locally, or they can mail to you. You have options!
Visit the ABC Books Facebook page listed below!
Ram Jack:
Ram Jack will continue to operate and service our network with no delays or shutdown, per Federal and state guidelines.
You can visit their website below!
Corwin Springfield:
Jeff is working to keep his staff healthy and to keep serving SW MO! They are now offering great deals to get you in a new vehicle today! Give them a call today!
A-1 Custom Car Care:
Dustin with A-1 Custom Car Care join the program this morning to talk about how A-1 has embraced the coronavirus outbreak.
A-1 has been posting informational messages on their Facebook, and gives you an insight of ways they're working to keep both YOU and their staff safe and healthy!
Give them a call today for all your automotive needs! And of course, you can listen to Dustin every Saturday morning at 10 a.m. on KSGF!
Air Services:
The guys are Air Services are doing everything possible to keep you and their staff healthy! Rick urges you to get your filters cleaned before AC season is upon us.
Visit their website today!
Quarles Supply:
Bill talks about new ways Quarles Supply is working with the public amid the coronavirus. It's that time of year again to get back outside – make sure that you have the right equipment to get all of your jobs done!
Midwest Metal Roofing:
With all of the rain, you might've noticed a leaky or worn roof. That's where Midwest Metal Roofing comes in! They want to help you get your roof back in shape! Give them a call today!
Safe Money:
Brad Pistole join the program this morning to talk about ways you can handle your money! Want more money saving tips? You can visit his website, or listen to his show on 104.1 KSGF!
Michelle Cantrell & Associates:
It's the perfect time to purchase a house. If you're looking for a realtor, Michelle Cantrell is the person for you!
You can view her website below!