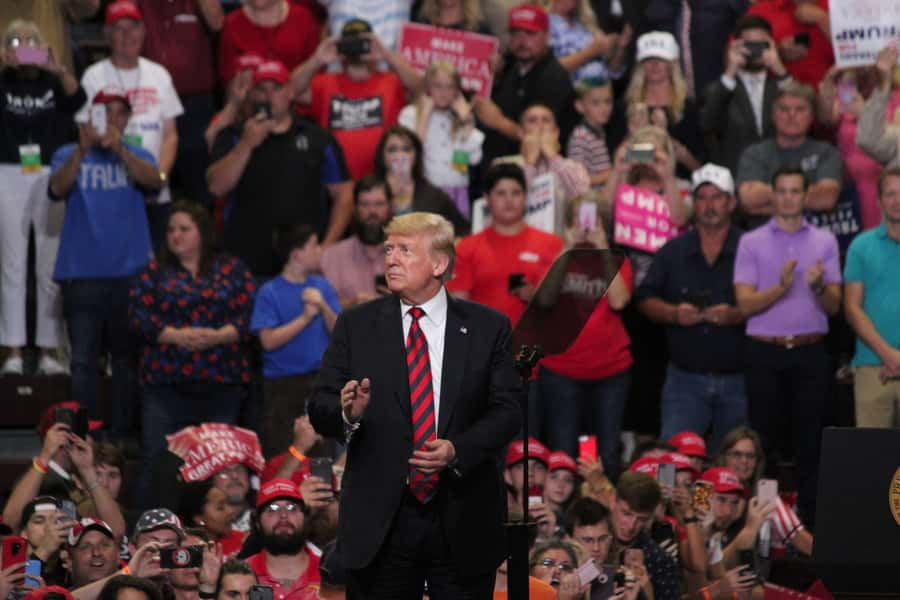 India & China: 
At least three Indian soldiers were killed during a "violent faceoff" with Chinese troops in the Himalayas.
North vs. South Korea:
South Korea said North Korea's military demolished an inter-Korean liaison office building just north of the tense Korean border.
Trump Rally:
Almost One Million people have requested tickets for the Saturday Night Rally in Tulsa, Oklahoma.
Joe Biden:
A recently resurfaced video clip shows Joe Biden calling members of a Confederate heritage group "fine people" in 1993.
Howard Stern:
Howard Stern is under fire for a resurfaced video from 1993. During the sketch, Stern used blackface & used the N-word.
SPOA:
The Springfield Police Officers Association (SPOA) shared their feelings when it came to biased coverage from the local media, and the lack of response from the city.
Even Donald Trump Jr. responded to officer Mark Priebe before the local elected leaders did.
Help The Family of SPD Officer Mark Priebe https://t.co/dbzQzcG9Vx

— Donald Trump Jr. (@DonaldJTrumpJr) June 15, 2020
Health of Trump:
The mainstream media is after President Trump again… This time they're questioning his health.
A Trashy Story:
On June 29, Springfield City Council will vote on a change to Chapter 94 of city code that among some minor changes, would require residential trash containers be removed from curbs within 24 hours of them being placed there.
Just Peachy!

The Springfield Hy-Vee will be giving away nearly 5,000 free peaches today… Journalists forgot to ask one simple question… Why are they giving away that many peaches?
Tyler Perry:
Tyler Perry announced he will be paying for Rayshard Brooks' funeral, as well as college for Brooks' four children… Why did he feel the need to announce it to the media?