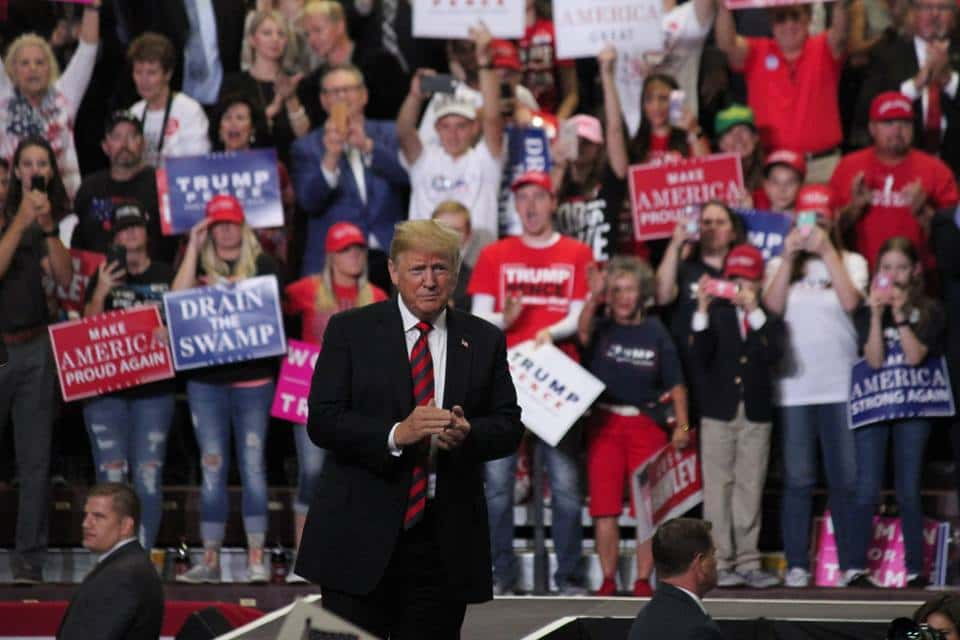 Transmitter Issues:
We are currently experiencing transmitter issues on 104.1 KSGF. You can still catch us on 1260 AM, Facebook Live, or the TuneIn app!
Teddy Roosevelt:
The statue of President Teddy Roosevelt at the entrance to the Museum of Natural History in Manhattan will be removed.
Outland Ballroom:
Earlier this month, the Outland Ballroom announced they would be selling their venue due to the coronavirus. The venue also announced they had a buyer already lined up…. A few days later the previous owner of Outland Ballroom backed out of the deal to sell  after controversy on social media.
Alternative Social Media:
Are you looking for an alternative social media account? Have you heard of Parler or Gab? It's social media without the censorship!
Trump Rally:
There is A LOT of fake news about the Trump rally in Tulsa.
AOC was laughing it up, saying that TikTok had something to do with the empty seats.
But what REALLY happened? Protesters were blocking entrances to the area, volunteers were rushed off scene, and seats were limited due to coronavirus. But mainstream media left that out of their reporting.
And what about the virtual viewers? Over 1 million people viewed the rally on the Donald J. Trump official Facebook live… And over 5.3 million people (as of Sunday morning) watched it on all Trump digital media. That number doesn't include the TV viewership.
Noose:
NASCAR is launching an investigation after a noose was found hanging in driver Bubba Wallace's garage stall Sunday at Talladega.