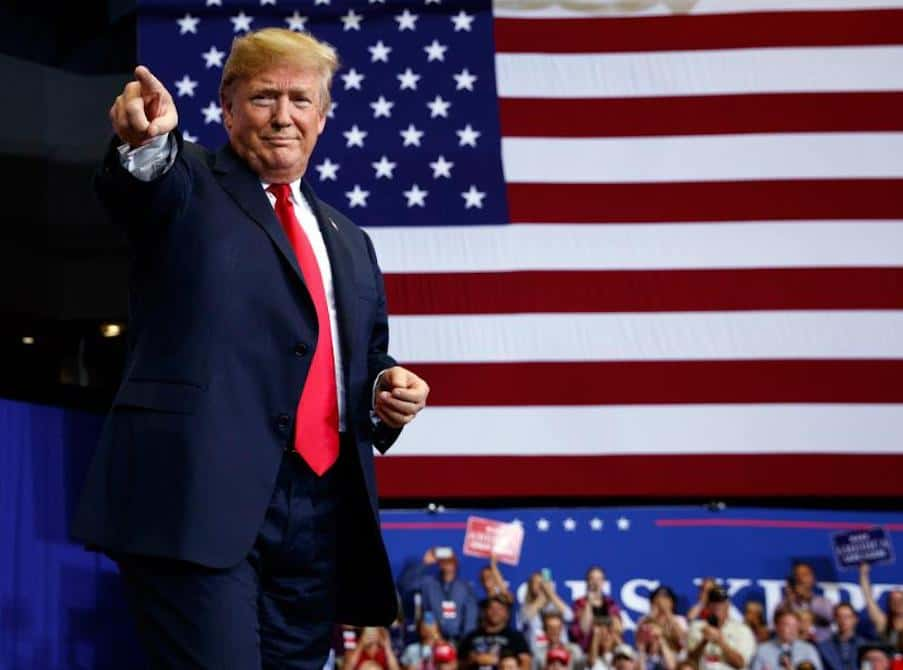 Trump Rally:
7.7 million total viewers tuned into Fox News from 8 p.m. to 10 p.m. EDT during Trump's remarks, making it the most watched Saturday in the network's history during that time period.
Missouri News:

Did you see the video of the lady from Branson?
The Missouri Legislative Black Caucus sent a letter to Governor Mike Parson asking for a special session of the General Assembly to address police reform.
BHAZ & CHOP:
Rioters attempted to topple a statue of Andrew Jackson near the White House. They also sealed off an area, naming it "Black House Autonomous Zone," or "BHAZ."
Meanwhile, residents living near Seattle's CHOP asked Mayor Jenny Durkan what took so long to end the chaos? Two shootings took place over the weekend, one of them deadly.
Biden vs. President Trump:
Mark your calendar! The Biden Campaign announced that he will debate President Trump. The dates (as of right now,) are September 29, October 15, and October 22.
Vermont School officials in Windsor fired a high school principal. Tiffany Riley was fired because she made "critical" posts against BLM on social media.
Violence:
Chicago saw its highest number of gun violence victims in a single weekend this year with 104 people shot across the city from Friday evening to Monday morning, 14 of them fatally. Five of those killed were minors.
Meanwhile in New York City, shootings have increased over 358% this year. This comes after the disbanding of the Anti-Crime police unit.
Jimmy Kimmel:
Jimmy Kimmel is facing backlash for using the N-word. Will ABC fire him?