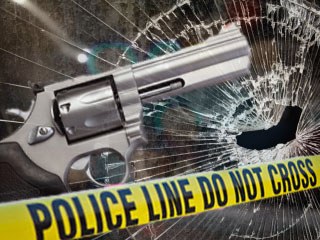 St. Louis:
St. Louis Mayor Lyda Krewson has apologized after reading the names and partial addresses of at least 10 protesters calling to defund the police during a Facebook Live briefing.
Armed residents in St. Louis guarded their property Sunday evening as demonstrators marched through their neighborhood.
Chicago:
Chicago had another deadly weekend. At least 13 people were killed in shootings – including a 1-year-old boy and a 10-year-old girl.
Russia:
The New York Times is reporting that "Russian military intelligence unit secretly offered bounties to Taliban-linked militants for killing coalition forces in Afghanistan — including targeting American troops — amid the peace talks."
Is it true?
President Trump late Sunday said U.S. intelligence could not confirm an explosive story that Russian military officials offered bounties to militants linked to the Taliban to kill U.S. troops in Afghanistan.
The Hunt:
Nick rented the movie, The Hunt, over the weekend. Have you watched it yet? Nick says it's fantastic and you need to watch.
Dangerous Cities = Democrat Run: 
President Trump made a comment that the most dangerous American cities are run by Democrats. The Washington Post attempted to prove him wrong.
What they found out was 19 out of the 20 most dangerous cities are run by Democrats.
Biased Reporting:
The Springfield News-Leader did some biased reporting over a man that was arrested during a protest. The headline reads "Man wearing 'White Lives Matter' shirt arrested at Dixie Outfitters protest."
Was the man arrested for wearing the shirt?
Why does the shirt even matter?
Did they only add that to the headline for clicks?
Nick has questions.
Planned Parenthood:
Missouri Gov. Mike Parson will not contest a high-profile loss in his administration's bid to shut down the state's lone abortion provider.
Teen Vogue:
Teen Vogue featured a piece on MO Nicole Galloway.
Cancel Culture:
L'Oreal announced they will be removing words like "whitening" and "lightening" from their products.
AOC:
Alexandria Ocasio-Cortez exclaimed in a recent interview, "I always say Latinos are black!"