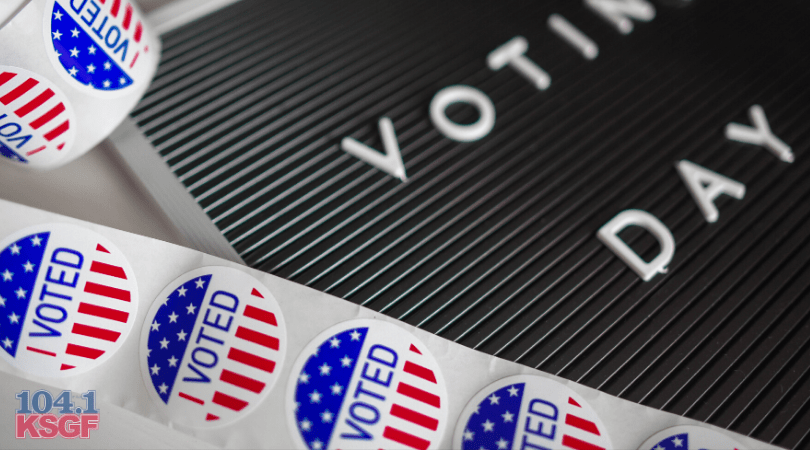 This is a compilation of the sample ballot for Greene County's election on August 4th, 2020.
——————————————————————————————————-
August 4, 2020 Primary Election Candidates and Ballot Issues
Candidates – Republican Party
For Governor
Vote for 1
[ ] RALEIGH RITTER
[ ] MIKE PARSON
[ ] JAMES W. (JIM) NEELY
[ ] SAUNDRA MCDOWELL
For Lieutenant Governor
Vote for 1
[ ] ARNIE C. AC DIENOFF
[ ] MIKE KEHOE
[ ] AARON T WISDOM
[ ] MIKE CARTER
For Secretary of State
Vote for 1
[ ] JOHN R. (JAY) ASHCROFT
For State Treasurer
Vote for 1
[ ] SCOTT FITZPATRICK
For Attorney General
Vote for 1
[ ] ERIC SCHMITT
For U.S. Representative 7th District
Vote for 1
[ ] ERIC HARLEMAN
[ ] KEVIN VANSTORY
[ ] STEVE CHENTNIK
[ ] BILLY LONG
[ ] CAMILLE LOMBARDI-OLIVE
For State Representative 130th District
Vote for 1
[ ] BISHOP DAVIDSON
[ ] MACY MITCHELL
[ ] SAM SNIDER
For State Representative 131st District
Vote for 1
[ ] BILL OWEN
[ ] STEPHANOS FREEMAN
For State Representative 132nd District
Vote for 1
[ ] SARAH SEMPLE
For State Representative 133rd District
Vote for 1
[ ] CURTIS D. TRENT
For State Representative 134th District
Vote for 1
[ ] ALEX RILEY
[ ] DANIEL ROMINE
For State Representative 135th District
Vote for 1
[ ] STEVE HELMS
For State Representative 136th District
Vote for 1
[ ] CRAIG FISHEL
For State Representative 137th District
Vote for 1
[ ] JOHN F. BLACK
For Commissioner – District 1 Vote for 1
[ ] SONYA MURRAY ANDERSON
[ ] RUSTY MACLACHLAN
For Commissioner – District 2
Vote for 1
[ ] JOHN C. RUSSELL
For Sheriff
Vote for 1
[ ] JIM C ARNOTT
For Assessor
Vote for 1
[ ] CONAN DOUGHERTY
[ ] JOE DURNALL
[ ] BRENT JOHNSON
For Treasurer
Vote for 1
[ ] JUSTIN HILL
For Public Administrator
Vote for 1
[ ] SHERRI EAGON MARTIN
For Committeeman – 2nd Jackson
Vote for 1
[ ] JON JOYCE
[ ] JEREMY FRENCH
Candidates – Democratic Party
For Governor
Vote for 1
[ ] NICOLE GALLOWAY
[ ] JIMMIE MATTHEWS
[ ] ANTOIN JOHNSON
[ ] ERIC MORRISON
[ ] ROBIN JOHN DANIEL VAN QUAETHEM
For Lieutenant Governor
Vote for 1
[ ] GREGORY A UPCHURCH
[ ] ALISSIA CANADY
For Secretary of State
Vote for 1
[ ] YINKA FALETI
For State Treasurer
Vote for 1
[ ] VICKI LORENZ ENGLUND
For Attorney General
Vote for 1
[ ] RICH FINNERAN
[ ] ELAD GROSS
For U.S. Representative 7th District
Vote for 1
[ ] TERESA MONTSENY
For State Representative 130th District
Vote for 1
[ ] DAVE GRAGG
For State Representative 131st District
Vote for 1
[ ] ALLISON SCHOOLCRAFT
For State Representative 132nd District
Vote for 1
[ ] CRYSTAL QUADE
For State Representative 133rd District
Vote for 1
[ ] CINDY SLIMP
For State Representative 134th District
Vote for 1
[ ] DERRICK NOWLIN
For State Representative 135th District
Vote for 1
[ ] BETSY FOGLE
For State Representative 136th District
Vote for 1
[ ] JEFF MUNZINGER
For State Representative 137th District
Vote for 1
[ ] RAYMOND LAMPERT
For Commissioner – District 1
Vote for 1
[ ] WES ZONGKER
For Commissioner – District 2
Vote for 1
[ ] SARA LAMPE
Candidates – Libertarian Party
For Governor
Vote for 1
[ ] RIK COMBS
For Lieutenant Governor
Vote for 1
[ ] BILL SLANTZ
For Secretary of State
Vote for 1
[ ] CARL HERMAN FREESE
For State Treasurer
Vote for 1
[ ] NICHOLAS (NICK) KASOFF
For Attorney General
Vote for 1
[ ] KEVIN C BABCOCK
For U.S. Representative 7th District
Vote for 1
[ ] KEVIN CRAIG
For Commissioner – District 2
Vote for 1
[ ] CECIL A. INCE
Candidates – Green Party
For Governor
Vote for 1
[ ] JEROME HOWARD BAUER
For Lieutenant Governor
Vote for 1
[ ] KELLEY DRAGOO
For Secretary of State
Vote for 1
[ ] PAUL LEHMANN
For State Treasurer
Vote for 1
[ ] JOSEPH CIVETTINI
For State Representative 135th District
Vote for 1
[ ] VICKE KEPLING
Candidates – Constitution Party
For Secretary of State
Vote for 1
[ ] PAUL VENABLE
Ballot Issues
Constitutional Amendment No. 2
Do you want to amend the Missouri Constitution to:
•adopt Medicaid Expansion for persons 19 to 64 years old with an income level at or below 133% of the federal poverty level, as set forth in the Affordable Care Act;
•prohibit placing greater or additional burdens on eligibility or enrollment standards, methodologies or practices on person covered under Medicaid Expansion than on any other population eligible for Medicaid; and
•require state agencies to take all actions necessary to maximize federal financial participation in funding medical assistance under Medicaid Expansion?
State government entities are estimated to have one-time costs of approximately $6.4 million and an unknown annual net fiscal impact by 2026 ranging from increased costs of at least $200 million to savings of $1 billion. Local governments expect costs to decrease by an unknown amount.
[ ] YES
[ ] No
City of Springfield
Question 1
Shall the City of Springfield, Missouri, be authorized to impose a fee for a Short-Term Loan Establishment permit in the amount of $5,000 annually, new or renewal, or $2,500 for a permit issued with less than 6 months remaining in the calendar year?
[ ] YES
[ ] No