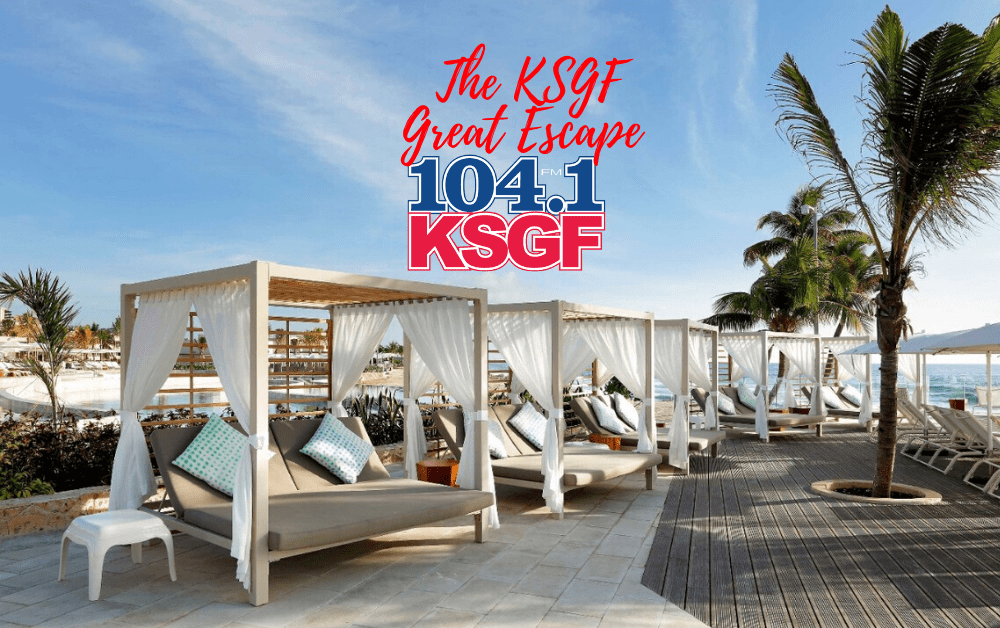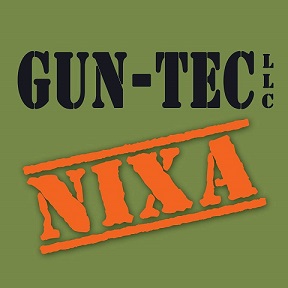 Join our very own Nick Reed & Sarah Myers for a week of complete luxury on the KSGF Great Escape with Gun-Tec in Nixa to Akumal, Mexico!
This fantastic, tropical, escape will take place from January 30, 2021 – February 6, 2021. You'll be staying at the beautiful TRS Yucatan Hotel!
TRS Yucatan Hotel is a 5-star luxury hotel that offers a calming retreat within the lively Riviera Maya. It is the perfect choice for couples and adults who want to enjoy privacy whilst also offering unlimited access to a wide array of top quality services.
The hotel pays homage to the indigenous flora and fauna, and the immaculate grounds are complemented by the elegant architecture and decor. From the moment guests check in, they get lost in the magic of the TRS Yucatan Hotel, where worries disappear faster than the ebbing tide.
All junior suites offer: air conditioning, memory foam mattress, a pillow menu, hair dryer, hydro-massage bath, TV, iron, safe, free mini bar, coffee maker, free WiFi access, and more. You will also have 24-hour room service, butler service, and turn-down service.
Want to check out the resort? Click here to view photos!
Cost:
Jr. Suite Twin: $1,998.00*+
Jr. Suite Double: $1,998.00*+
For reference: Twin is 2 adults sharing a room with 2 beds. Double is 2 adults sharing with 1 bed.
Your price includes charter air out of St. Louis (nonstop flight), junior suite accommodations, all meals and beverages (including alcohol) within the resort, transfers, and gratuities.
A $350 per person deposit is required to hold your space on the trip. The final statement will be emailed to you. Your final payment is due 11/25/2020.
Want access to your private pool from your patio? We can make that happen for an additional $87 per person.
You are more than welcome to make payments on your trip, as long as you have paid everything by November 25th.
---
* Your package does not include Trip Cancellation, Trip Interruption, or Emergency Medical Insurance Coverage. We strongly encourage you to purchase the Travel Insurance Package to cover these items and protect your investment in case the unexpected happens and you need to cancel your trip and/or your trip is delayed due to circumstances beyond your control. Trip insurance is non-refundable once purchased. Please ask Shelly about this option whenever you book!
+ Since we will be leaving from St. Louis, we have saved some rooms at The Renaissance Hotel. Please ask Shelly about reserving your room for $99 (plus tax). The Renaissance will let you keep your car in the parking lot for free while we are on the trip. They will also shuttle us for free to the airport and back.
---
A passport is required for this trip! Make sure you check your expiration date on your passport. It has to be good for at least 6 months after your trip. For instructions on applying for a passport, visit http://travel.state.gov/passport
Ready to book? CLICK HERE to find more details and learn how you can book your spot on the 2021 KSGF Great Escape trip, today!
If you have any questions, please contact Shelly Williams, Adelman Discoveries, at 1-800-749-7116 or by email, swilliams@adelmantravel.com
Check out the galleries below to see photos from our previous Great Escape adventures:
Cancellations: 
All cancellations must be made in writing and received by Adelman Discoveries, 3424 S National Ave., Springfield, Mo 65807 during normal business hours to be considered officially canceled. A refund for a payment made on this tour will be based on the following guidelines: the deposit is fully refundable up until the final payment date of November 25, 2020. As of November 26, 2020, all payments are non-refundable (again, AVOK trip insurance allows cancellations for any reason).