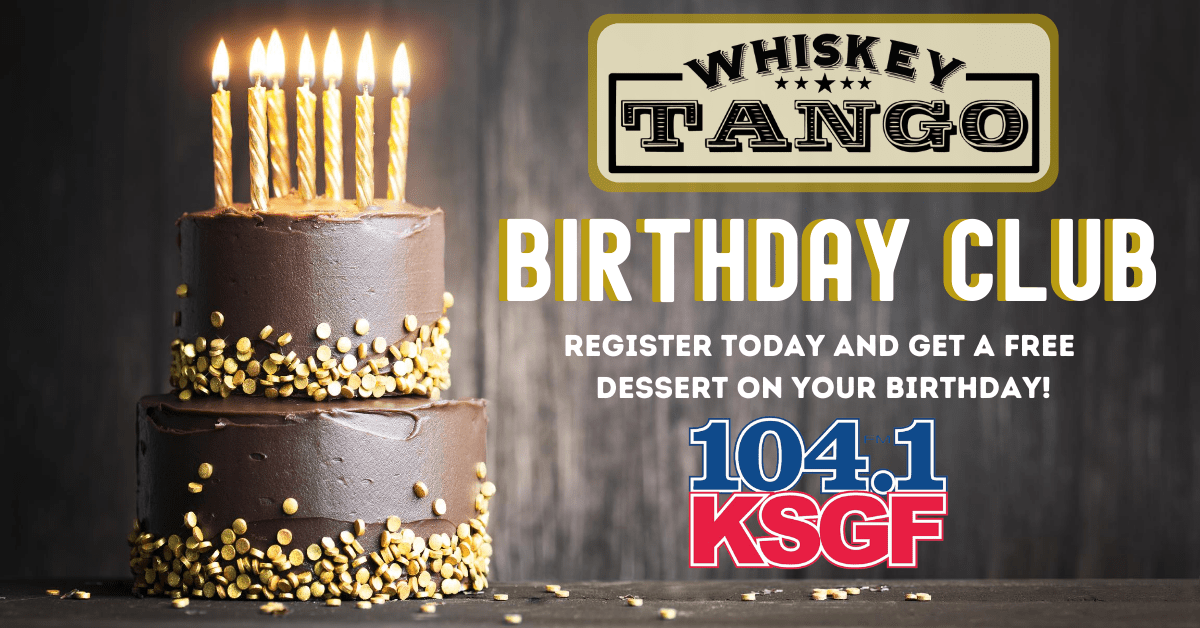 Birthdays are a time for celebration!
That's why Springfield's Talk 104.1 and Whiskey Tango want to make YOUR birthday extra special AND delicious this year!
Join the KSGF Birthday Club Today! When your special day rolls around we'll hook you up with an extremely delicious dessert courtesy of our friends at Whiskey Tango.
Get signed up right now when you CLICK HERE.
When you redeem your Birthday Club Coupon, be sure to bring your ID and the email that you receive from Springfield's Talk 104.1 to Whiskey Tango.
Enjoy your delicious dessert and have a wonderful birthday!
Whiskey Tango is located at 1111 E. Republic Rd. #180 in Springfield, MO (65807).