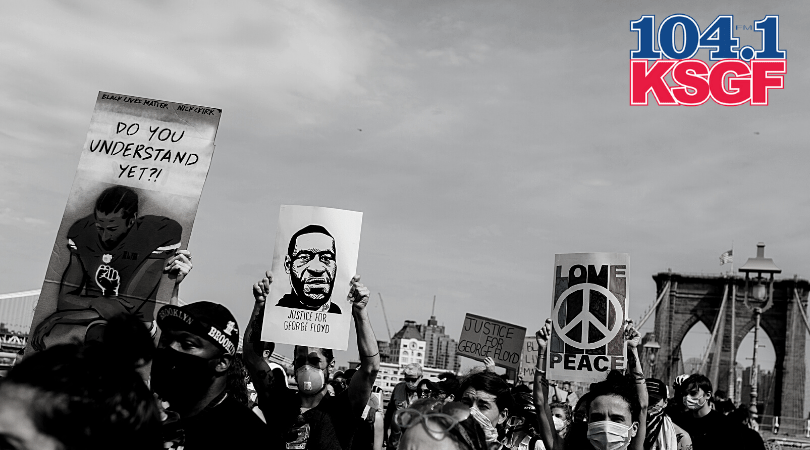 KSGF Face Masks: 
"Government is not the solution to our problem; government is the problem." – Ronald Reagan.
KSGF now has face masks. Do you want one? Of course you do! They will be available for free this Friday at Wilkerson Insurors!
Joe Biden: 
Reporters who were able to ask questions at Joe Biden's press conference Friday were torn apart by critics for failing to properly grill the Democratic presidential candidate.
Table Rock Lake: 
Table Rock Lake held a Trump boat parade over the weekend. Nick attended and talks about his experience.
Black Lives Matter: 
According to a new report, 93% of BLM protests have been peaceful.
Don Carriker Land: 
Are you wanting to move out of the city and get your own slice of country heaven? Don Carriker still has a few plots of land available. You can view photos below!
Fraternal Order of Police:
The Fraternal Order of Police endorsed President Trump's reelection on Friday, saying he has the "full and enthusiastic support" of its more than 355,000 members.
Jessica Krug:
Jessica Krug, the white African American history professor who this week admitted to posing as Black, will not be teaching classes this semester, George Washington University announced Friday… Why is she being forced to step down, but Elizabeth Warren allowed to still keep her position?
Gyms in California: 
Some private gym owners in San Francisco are incensed after learning that gyms in government buildings have been open for some time, despite coronavirus lockdown edicts that have kept private gyms shuttered.
The Princess Bride: 
The cast of the cult classic "The Princess Bride" is hosting a reunion for the Democratic Party of Wisconsin.
The Election & Media: 
The media is back at it again with lying to the American people.
Kansas Democrat: 
A 19-year-old Kansas Democrat running for a seat in the state House blamed a lack of "early childhood education funding" after admitting to abusive behavior toward his ex-girlfriend on Sunday.