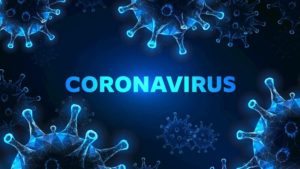 Bob Woodward: 
President Trump defended comments he made earlier this year about the coronavirus pandemic in interviews with journalist Bob Woodward, telling Fox News' "Hannity" Wednesday that he wanted to show a calmness.
"I'm the leader of the country, I can't be jumping up and down and scaring people," Trump told host Sean Hannity. "I don't want to scare people. I want people not to panic, and that's exactly what I did."
Dr. Fauci responded to claims that President Trump had downplayed the threat of the coronavirus pandemic. "I didn't get any sense that he was distorting anything," Fauci replied. "In my discussions with him, they were always straightforward about the concerns that we had. We related that to him. And when he would go out, I'd hear him discussing the same sort of things."
KSGF Face Masks: 
"Government is not the solution to our problem; government is the problem." – Ronald Reagan.
KSGF now has face masks. Do you want one? Of course you do! They will be available for free this Friday at Wilkerson Insurors!
Military COVID Deaths: 
Joe Biden misspoke during a campaign stop in Michigan, incorrectly saying that over 6,000 U.S. military members have died from the coronavirus. Only 7 have died.
Springfield School District:
The Springfield School District says Superintendent Dr. John Jungmann is retiring at the end of the school year.
Florida Police: 
Joseph Griffin was out for a jog late last month in a Deltona, Florida, neighborhood. Police stopped him for fitting the description of a burglary suspect they were searching for. Griffiin started live streaming the incident, and remained calm. The officers than let him go after realizing he was not the suspect… They then offered him a job.
The 17th Amendment: 
Senator Ben Sasse (R., Neb.) called to repeal the 17th Amendment on Tuesday, which would eliminate the requirement that U.S. senators be elected by popular votes.