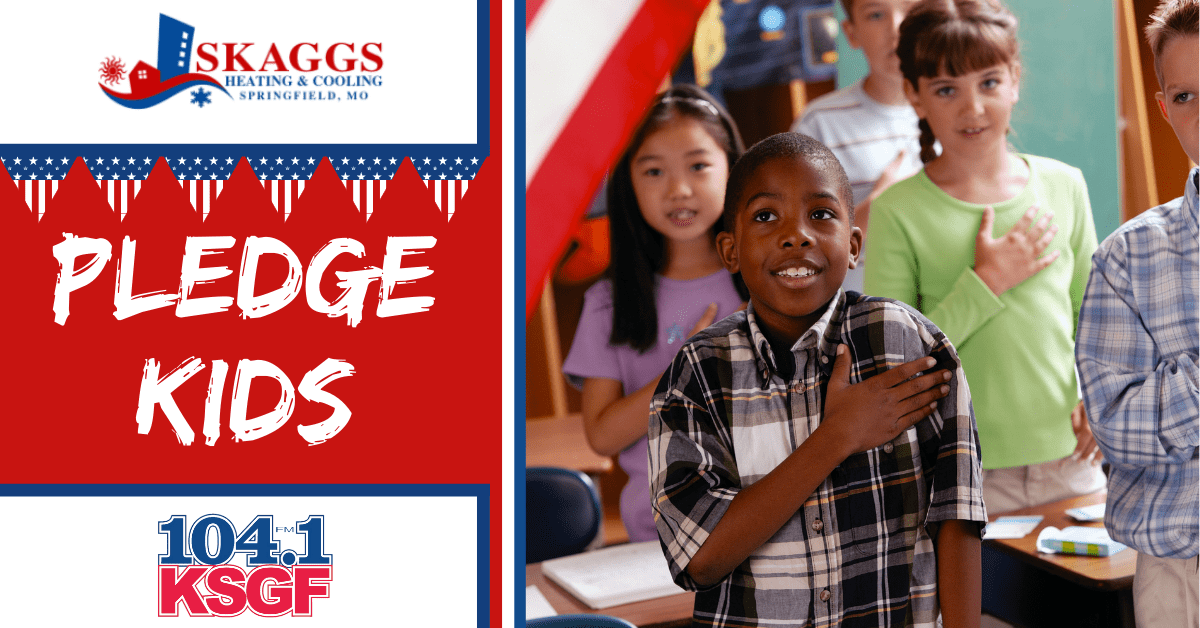 At Springfield's Talk 104.1 we love seeing Patriotism, especially in our youth!
Right now we think it's more important than ever.
Help us start every single morning with our Nation's Pledge of Allegiance!
Springfield's Talk 104.1 and Skaggs Heating & Cooling want to challenge the most patriotic kiddos in the 417!
We need your help in giving our listeners a full year of Pledge Kids!
Share a recording of your child delivering the Pledge Of Allegiance for a chance to have their recording on-air for a whole week in the 2020/ 2021 school year!
What do you say kids? Do you want to be our newest Pledge Kid?!
Submit your recording today!
Click here to submit a video or audio recording of your child reciting the Pledge of Allegiance!
*Don't forget to say your name and age when recording your pledge! Find an example Pledge below!
Submit your pledge as a group!
Or submit a solo like our friend Barrett from Branson!