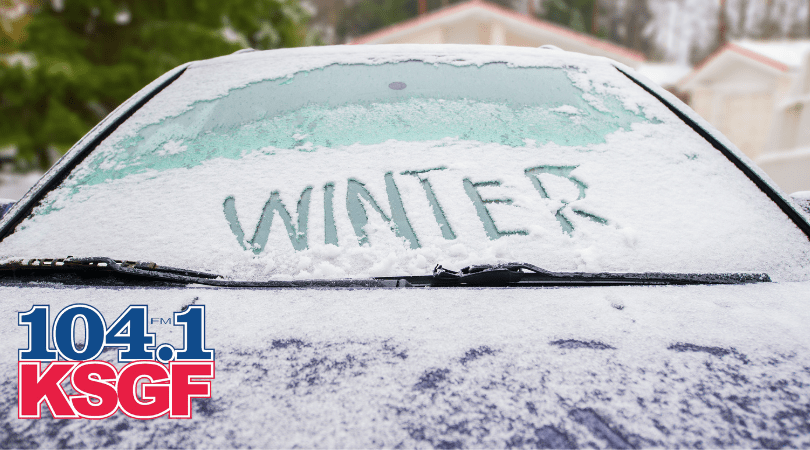 Utility Companies:
Many utility companies are asking you to limit your use of electricity and natural gas. You can read the messages from City Utilities of Springfield, MO and Liberty Utilities Central below. Nick explains the reason behind the messages: utility companies are attempting to stop rolling blackouts.
Road Conditions: 
The roads are a mess this morning. If you have to go out, please be cautious! Leave a little bit earlier, go slow, and be careful!
Foreign Policy:
The concerning foreign policy of the Biden administration.
The Harris Family: 
Meena Harris, Vice President Kamala Harris' niece, has been asked to stop using her aunt to build her brand.
Cancel Culture:
Gina Carano was dropped from her role on Disney's "The Mandalorian" after comparing today's political divide to the events in Nazi Germany on social media.
Carano announced over the weekend that she is partnering with The Daily Wire to produce and star in an upcoming film exclusively for Daily Wire members.
COVID-19:
CDC director, Dr. Rochelle Walensky, said that teachers don't need a COVID-19 vaccine to reopen schools. White House press secretary Jen Psaki walked back Walensky's comments, saying that they were not "official guidance" from the CDC.
Lamestream Media: 
The New York Times is FINALLY issuing a correction on how a police officer was killed during the Capitol riot.
Antifa: 
A video posted on Saturday evening shows a snow barrier built by Antifa outside of the Seattle Police Department's East Precinct.
Police arrested 11 people — one who allegedly bit a cop's leg — when an anti-cop protest turned violent in Manhattan, authorities said Saturday.
Minneapolis is set to spend $6.4 million to hire dozens of police officers as some City Council members and activists work to replace the department.