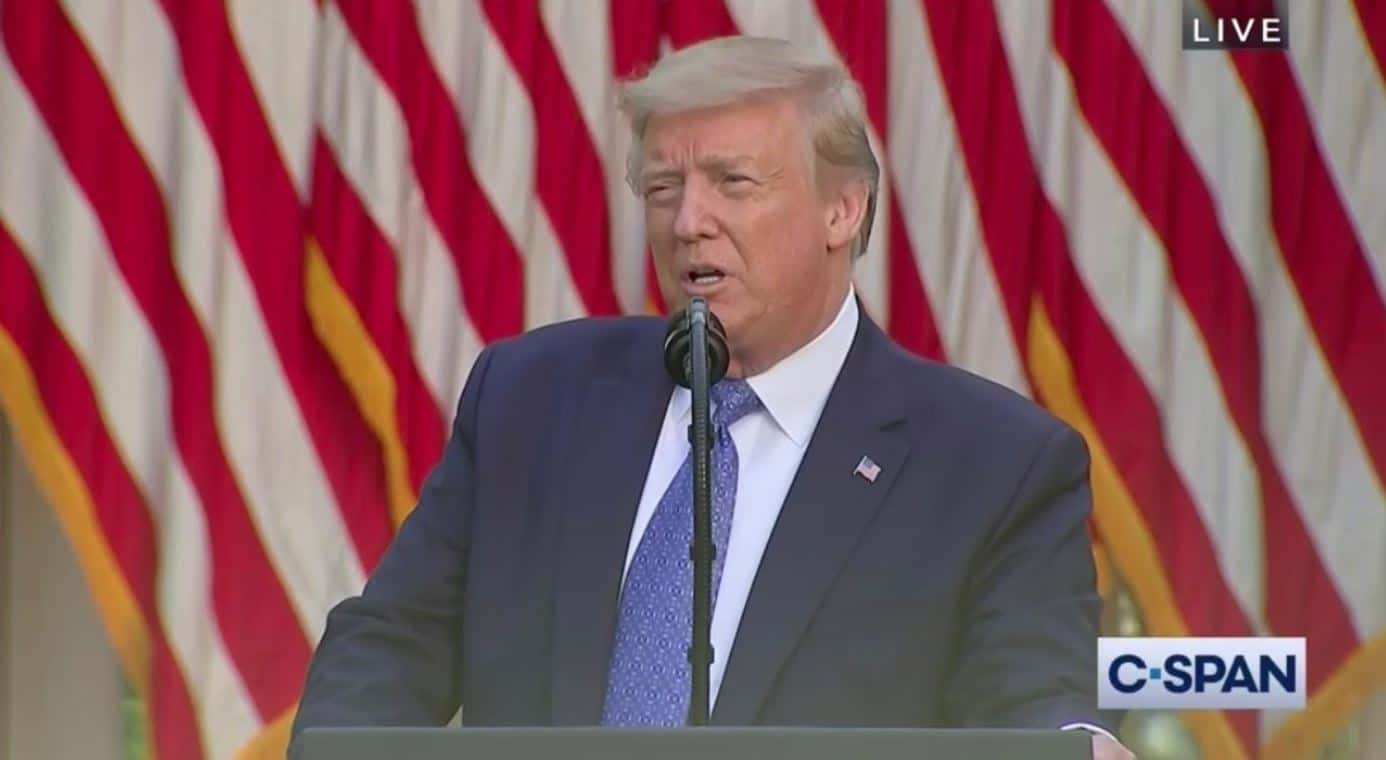 Former President Trump: 
Former President Trump announced that he will be speaking at the Conservative Political Action Conference (CPAC) conference on Sunday.
Former VP Mike Pence will not be attending CPAC. Misleading headlines made it sound like Pence didn't want to attend because of Trump… However, that is NOT true.
Arkansas Gov. Asa Hutchinson announced he would not back Trump if he decided to run for the White House in 2024.
Leaving the Republican Party: 
According to a new poll, nearly half of Republicans say they would abandon the party and join a new party if former President Trump was its leader.
The poll also shows who Trump supporters trust when it comes to news. In 2016, 58% of Trump voters said Fox was their most trusted source of news. In the new poll, that drops to 34%.
Trust has risen in two outlets. Newsmax is the most trusted among 17% of Trump voters, followed by 9% for One American News Network, or OANN.
China: 
China's top diplomat called for new U.S. President Biden's administration to lift restrictions on trade and people-to-people contacts while ceasing what Beijing considers unwarranted interference in the areas of Taiwan, Hong Kong, Xinjiang and Tibet.
Stupid Stories: 
"The Muppet Show" on Disney+ now has a declaimer warning viewers of "offensive content."
Meanwhile, Coca-Cola is making employees go through racism training that teaches the company's workers how to "be less white."
The Atlantic wrote a piece about how the prices on the Monopoly board are racist.
Wakanda Forever: 
A Dominican-American Bronx educator, one year away from retirement, says she was fired after refusing to participate in the cross-arm, "Wakanda forever" salute to Black power.
Racist Rock Climbing: 
A Cornell University course titled "BIPOC Rock Climbing," was originally restricted to "people who identify as Black, Indigenous, Latinx, Asian, or other people of color."