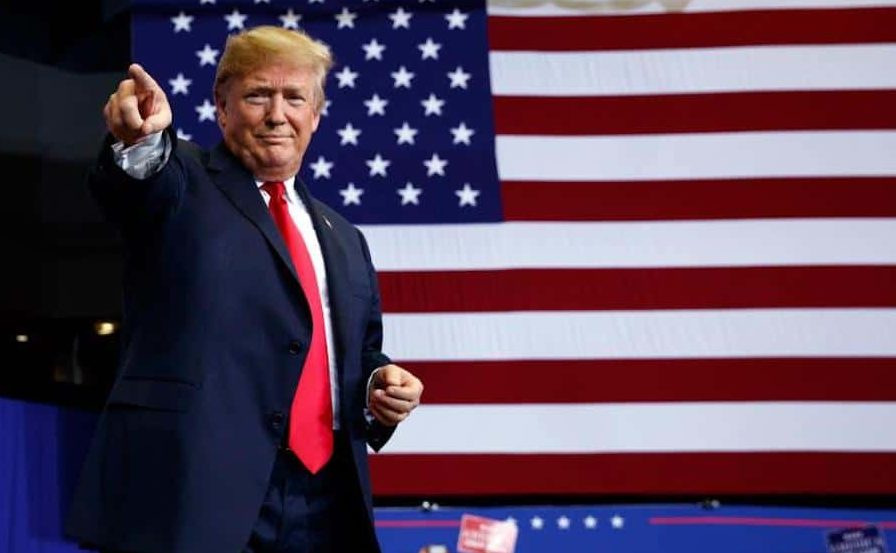 Trump 2024:
Former president Trump will claim he is the "presumptive 2024 nominee" during the Conservative Political Action Conference next weekend.
New Polling: 
In a new NBC poll, the GOP party is becoming the blue-collar party.
John Kerry:
Biden administration officials, including John Kerry and Robert Malley, had meetings with Iranian Foreign Minister Javad Zarif during the Trump administration that were orchestrated to undermine President Biden's predecessor, a recent report from The Washington Times claims.
AG Nominee Garland: 
Judge Merrick Garland, President Biden's attorney general nominee, repeatedly avoided providing direct answers to questions from Republican senators during Monday's hearing before the Senate Judiciary Committee.
You can listen to Garland dodge the questions below –
The Biased Media Reporting: 
The Washington Post raised eyebrows on Monday night for a report on the first newly opened "migrant facility for children" under President Biden, which critics compared to the "kids in cages" mantra that was pushed during the Trump administration.
Parler: 
New court findings show that most Captiol rioters used Facebook to plan the riot… NOT Parler.
Censorship: 
Two House Democrats sent letters Monday to a dozen television broadcasters suggesting that they stop airing Fox News, Newsmax, and One America News Network.
Seattle: 
Seattle has a new way of handling homelessness and drug problems…
North Dakota: 
The North Dakota House of Representatives passed a bill on Monday that would make future mask mandates illegal.