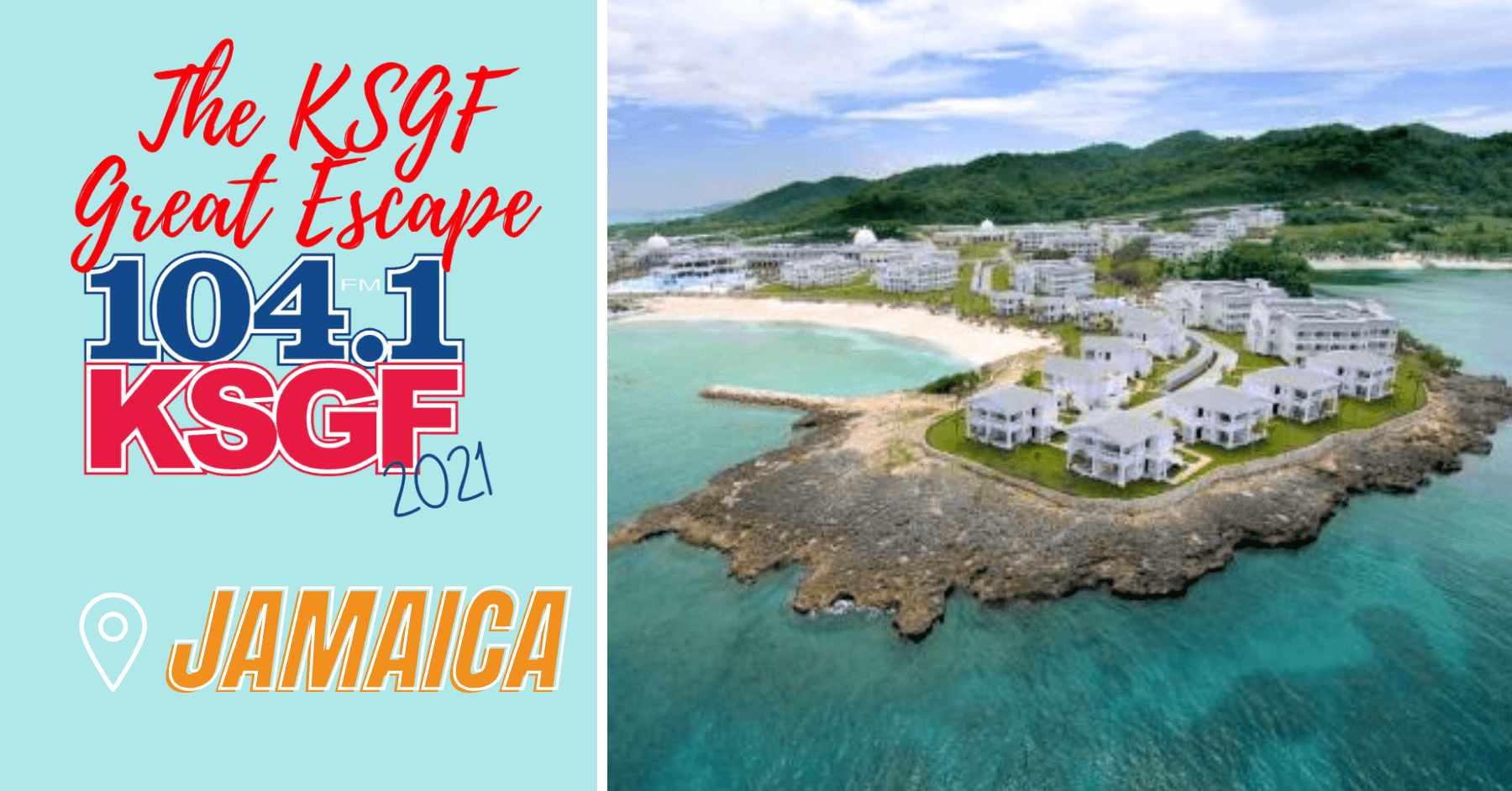 Join our very own Nick Reed & Sarah Myers for a week of complete luxury on the KSGF Great Escape trip to beautiful Jamaica!
This fantastic, tropical, escape will take place from November 13, 2021 – November 20, 2021.
You will be staying at the INCREDIBLE Grand Palladium Jamaica Resort & Spa in Montego Bay, Jamaica.
"Found on the northeast coast, Grand Palladium Jamaica Resort & Spa is situated between two of the island's most popular tourist towns. Its diverse facilities and coastal setting make it ideal for families, couples, and groups of friends seeking seaside relaxation and adventure at a complete, all-inclusive island getaway. Advantageously situated a stone's throw away from a picturesque beach, as well as the sports center and kids' water park."
Want to check out the resort? Click here to view photos!
You can also watch a video about the resort here!
Cost:
Cost per person for package is based on 2 people sharing a room. Prices are per person and include roundtrip airfare from St Louis, deluxe accommodations, all meals, beverages, transfers and gratuities.
Junior Suite Beachfront: $2280.00 per person
Junior Suite Beachfront Ocean View: $2330.00 per person
Travel Insurance:
A travel insurance package is available.
$110.00 per adult for cash back cancel any reason due with deposit. This policy
would provide an up to 75% refund if trip is cancelled and must be purchased within 14 days of deposit.
Reservations:
A $350.00 deposit per person will reserve your space on the KSGF Great Escape. Balance will be due on or before August 1, 2021.
You can also contact Shelly Williams, Adelman Discoveries, at 1-800-749-7116 or by email, swilliams@adelmantravel.com
Cancellations:
All cancellations must be made in writing and received by Adelman Discoveries Signature, 3424 S National Ave., Springfield, Mo 65807 during normal business hours to be considered officially canceled. A refund for a payment made on this tour will be based on the following guidelines: the deposit is fully refundable minus $50 per person up until the final payment date of August 1, 2021. As of August 2, 2021, all payments are non-refundable (again, trip insurance allows cancellations for any reason to receive a refund of up to 75%).
Other Things: 
A passport is required for this trip! Make sure you check your expiration date on your passport. It has to be good for at least 6 months after your trip. For instructions on applying for a passport, visit http://travel.state.gov/passport