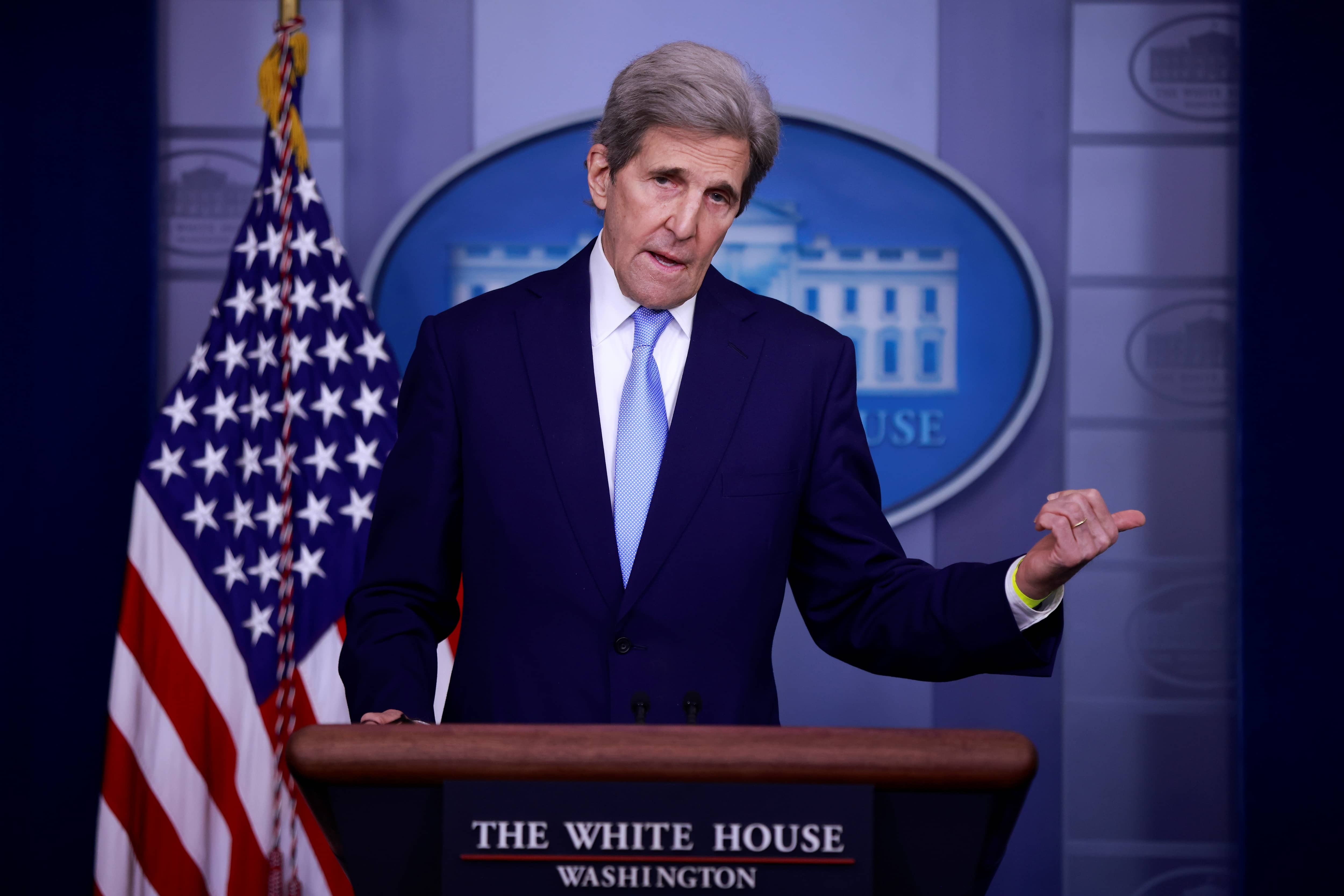 FDA Traffics Aborted Babies:
How federal employees trafficked baby body parts.  The FDA paid for baby organs, tissue, and other various baby body parts.  For the best tissue the FDA claimed that the babies must be "fresh, never frozen."
Michigan Covid Cases:
Michigan becomes a corona virus hot spot.  Doctors and medical professionals point to a number of factors as to why its gotten so bad.  Michigan has started to increase their testing, more tests equals more confirmed Covid cases.
Court Packing:
Senate democrats throwing cold water on court packing. Senate democrats are now suggesting they don't have anywhere near the votes needed to add seats to the supreme court.  Democrats are starting to recognize that the public opinion is turning against them.
John Kerry: 
Former U.S. Secretary of State John Kerry allegedly informed Iran that Israel had carried out at least 200 covert strikes against Iranian targets, Iranian Foreign Minister Mohammad Javad Zarif revealed in leaked audio.
Recall Alert: 
The effort to recall California Gov. Gavin Newsom has received the necessary number of verified signatures to trigger a recall election later this year.
CDC UPDATE: 
President Biden is expected to announce on Tuesday updated guidance on masking from the CDC.
Massachusetts Institute of Technology (MIT) did a recent study on social distancing… The researchers say the risk of being exposed to Covid-19 indoors can be as great at 60 feet as it is at 6 feet in a room where the air is mixed — even when wearing a mask.
Don Carriker: 
Don is looking for an intern! Don is looking for an honest, hardworking individual. Is that you? Apply today! You can contact Don on his website!
Border Crisis: 
White House Press Secretary Jen Psaki said Vice President Harris' focus "is not on the border" but "on a diplomatic level" after President Biden appointed her point person to address root causes of illegal immigration.
Just an FYI, it's been 34 days since Harris was assigned to the border crisis role. She has yet to hold a press conference.
DMX Funeral: 
"Shark Tank" star Daymond John caught some backlash for praising a speech given at the funeral for DMX by controversial Nation of Islam Minister Louis Farrakhan.
Hunter Biden: 
24 Republican Reps. sent a letter to President Biden's ATF nominee David Chipman, asking him, if confirmed, to investigate Hunter Biden for allegedly lying on a 4473 form, a document used to conduct background checks while purchasing a firearm.
Census Update: 
The U.S. Census Bureau on Monday announced that six states, mostly in the South and Mountain regions, would gain seats in the U.S. House of Representatives based on updated population data results, while seven states were set to lose one seat apiece.
Republican Comeback: 
An internal survey survey from the NRCC found Republicans are poised to take back the House in the upcoming midterm elections.
The poll also shows that Pelosi is the most unpopular politician.