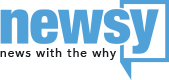 ksgf.com
National News Partner
One Dead As Hurricane Michael Tears Through Southwestern Georgia
At least one person is dead as Hurricane Michael moves on from Florida and tears its way through Southwestern Georgia.
Flooding from Michael has already led to at least 13 deaths in Nicaragua, Honduras and El Salvador.
Michael made landfall along the Florida Panhandle Wednesday afternoon as a Category 4 hurricane with maximum sustained winds of 155 mph. That makes it the strongest hurricane on record to hit that part of Florida. It has since been downgraded to a Category 1 with maximum sustained winds of 80 mph as of Wednesday night.
More than 500,000 customers are without power across Georgia, Florida and Alabama.
All three states declared states of emergency, and about 375,000 people in Florida were ordered to evacuate. Forecasters predict deadly storm surge as Michael moves inland.
President Donald Trump is expected to visit Florida early next week to survey damage from the storm, according to NBC News.
Michael is the strongest hurricane to directly hit the U.S. so far this year. Last month, Hurricane Florence made landfall in North Carolina as a Category 1 storm.
Additional reporting from Newsy affiliate CNN.
---
Trending stories at Newsy.com