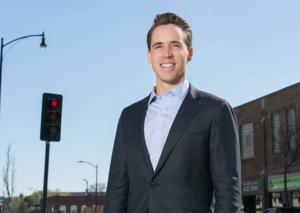 Here are the stories Nick Reed talked about this morning…
Racism:
Yale and Princeton researchers found that white liberals use "fewer competence-related words" when talking to people of minority. 
Many attacked comedian Kevin Hart for having a "Cowboys and Indians" themed birthday party for his son. He in turn didn't apologize but attacks how crazy our society has become. 
Redistricting:
Liberals have been trying to find a way to get a foothold insides states that lean Republican with talks of redistricting. Missouri voters fell for it earlier this month… 
Stormy Daniels:
The porn star is trying to distance herself from lawyer Michael Avenatti and is now saying that he filed a defamation suit against President Trump without her approval. 
Springfield Councilwoman Jan Fisk:
A Missouri Ethic Commission (MEC) Complaint was filed against Jan Fisk while we were on the Great Escape. Today Nick talked about the story with former Springfield councilwoman Kristi Fulnecky.
Author of the Week:
Author Michael Guillen joined Nick to talk about his book "The End of Life as We Know it" 
Here are some stories he talked about during his interview with Nick…
Jeffrey Epstein:
The media is trying to tie Epstein to President Trump, but they forget all of the trips that President Clinton took with this guy. 
Josh Hawley:
Incoming US Senator Josh Hawley is calling for an investigation of Twitter.