Safe Money Radio with Brad Pistole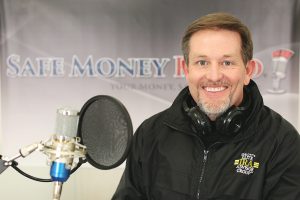 Brad Pistole, a Certfied Financial Fiduciary®, is the CEO of Trinity Insurance & Financial Services, INC in Ozark, MO. He graduated with a BS in Education from Arkansas Tech in 1993. He holds his Life and Health and P&C Licenses in Missouri and Arkansas. He is a member of the National Ethics Association and the Ozark Chamber of Commerce. As a CFF, Brad has taken an oath to do what is moral, ethical and in the best interest of his clients at all times.
Brad has been recognized as a member of Ed Slott's Master Elite IRA Advisor GroupSM from 2010-2019. He has also been a member of the Million Dollar Round Table "The Premier Association of Financial Professionals" from 2011-2019. He was awarded their highest honor "Top of the Table" in 2015-2019.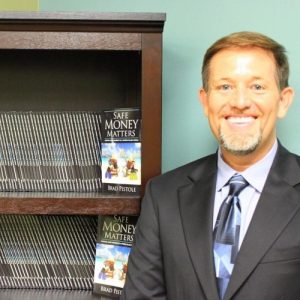 Brad is the Author of the #1 Best Seller "SAFE MONEY MATTERS – Finding Safe Harbor in a Storm-Filled World." He hosts Safe Money Radio each week on several local stations in Missouri and Arkansas and in March of 2018, he received the "Safe Money Radio Advisor of the Year" award.
Brad is often a contributing writer for Ed Slott's IRA Advisor Newsletter and The Street.com – Retirement Daily. He has also written articles for Marketwatch.com, Fox Business.com and in October and December of 2018, he was interviewed for articles which appeared in USA Today's financial section. In 2019, Brad was recognized with the Missouri House of Representatives Resolution from State Representative Lynn Morris.
Learn more about Trinity Insurance and Financial Services here
Click here to listen to the Safe Money Radio podcasts