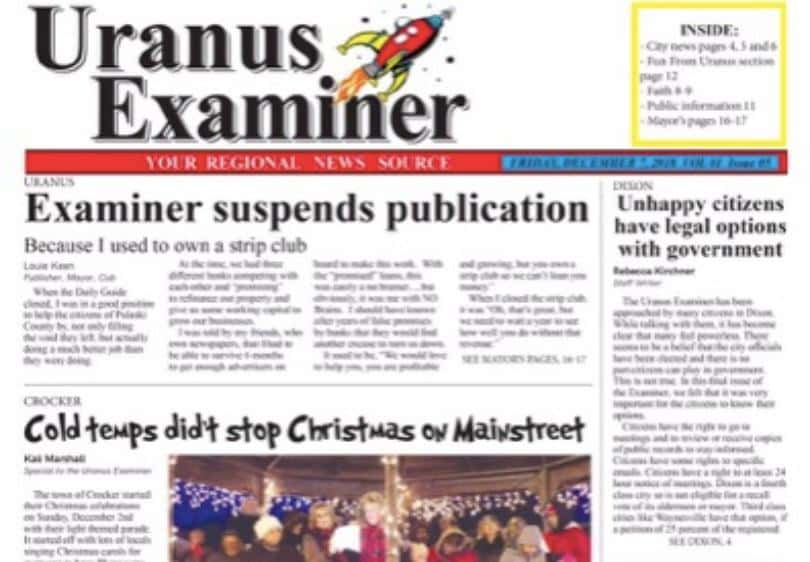 Editors of the newspaper in Pulaski County, MO say they're calling it quits.
The Uranus Examiner announced its suspending publication.
The company said it wasn't cheap to send to over 46,000 mailboxes. The name gave the paper national attention when it published its first issue this past summer.
The 28 page paper included a funny column, news from Fort Leonard Wood, a column from the current and former Pulaski County sheriffs, two faith columns, and local sports.