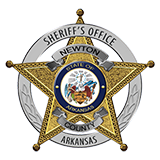 While many people were celebrating the New Year at home, a woman from Texas went caving with her friends and was trapped 4,000 feet inside a cave.
Professional Caver Amanda Comer fell 20 feet inside a cave in Arkansas and broke her arm and injured her ribs. Half of her group left the cave and called for help, including other people within the caving community.
The local Sheriff said that the caving community really came together to help one of their own, coming from as far as Tennessee to help her out.
Local agencies were unable to help, and so assistance from outside rescue agencies was called. Comer was rescued faster than expected and received treatment.