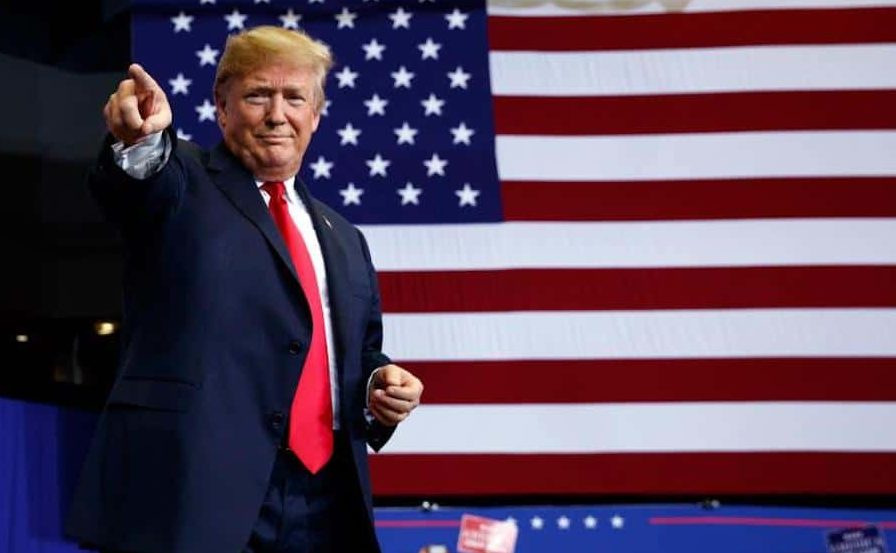 Trump Rally Polls:
The Gateway Pundit just released a poll of how many attendees consider themselves as Republicans. From 20% to 54% of attendees at the latest Trump rallies say they are NOT Republican.
Stone County:
A noose on display in Stone County is being condemned by Missouri Democrats after photos surfaced of it standing close to voting booths.
Iowa:
According to PJ Media, the latest polls in Iowa show that Joe Biden is in trouble.
Trump Train:
Pro-Trump supporters clogged freeways in at least three historically Democratic strongholds Sunday in support of the president days before Tuesday's election.
President Trump Endorsement:
The editorial board of the Pittsburgh Post Gazette announced its endorsement of President Trump. The paper had not endorsed a Republican running for president since 1972.
Rep. Matt Gaetz, R-Fla., took to Twitter Sunday to criticize the FBI's decision to open an investigation into an incident caught on video that showed cars with Trump flags surrounding a Biden campaign bus traveling in Texas.
Voter Suppression:
James Clyburn, D-S.C., told Fox News Sunday he would "pray" for Black Trump voters and flatly stated that the only way Democrat Joe Biden could lose the election would be "for voter suppression to be successful."
Mail-in Ballots:
Philadelphia Mayor Jim Kenney, a Democrat, warned residents in his city that counting the mail-in ballots "will easily take several days" after Election Day.
Election Night Coverage:
Make sure to join us tomorrow night for Election Night Coverage starting at 8 p.m.
And before you head to the polls, make sure to check your sample ballots.
Fake News:
CNN anchor Jake Tapper was criticized Sunday after he stayed quiet as Biden campaign senior adviser Anita Dunn claimed that all fact-checkers agree the Democratic presidential nominee is telling the truth about his fracking stance, when the cable network's own fact-checker said otherwise last month.