Supreme Court: 
On Friday, the Supreme Court heard oral arguments on halting Biden's Federal vaccine mandates.
Supreme Court Justice Sonia Sotomayor falsely suggested that upwards of 100,000 children in the United States are hospitalized from COVID-19, many of them on ventilators.
CDC Director Rochelle Walensky clarified that the number of children hospitalized with COVID-19 is nowhere close to the statistic put forth by Supreme Court Justice Sonia Sotomayor Friday.
CDC: 
And speaking of the CDC… Critics demanded answers from CDC director Rochelle Walensky Sunday after she hedged on how many of the COVID-19-related deaths in the U.S. were directly due to the virus and how many were individuals who died with COVID-19 yet had underlying conditions.
CNN media reporter Brian Stelter slammed the CDC during his broadcast of "Reliable Sources" on Sunday, saying that the organization has turned into a "punch line" over its response to the COVID-19 pandemic.
Trivia: 
Make sure to tune in tomorrow for Nick's Trivia Challenge!
Bob Saget:
Actor Bob Saget is dead after being found in a hotel room in Orlando on Sunday. He was 65.
Shaping Media: 
Sunday on NBC News' "Meet the Press," Rep. Adam Kinzinger (R-IL) blamed the combination of former President Donald Trump and "profit-driven radio" for changing the GOP base.
GETTR: 
We now have a GETTR account! You can follow us @1041KSGF
AOC: 
AOC has tested positive for COVID-19 after partying in Miami maskless.
Jobs Report: 
The White House posted a graph online that claimed President Biden has created far more jobs than any other commander-in-chief.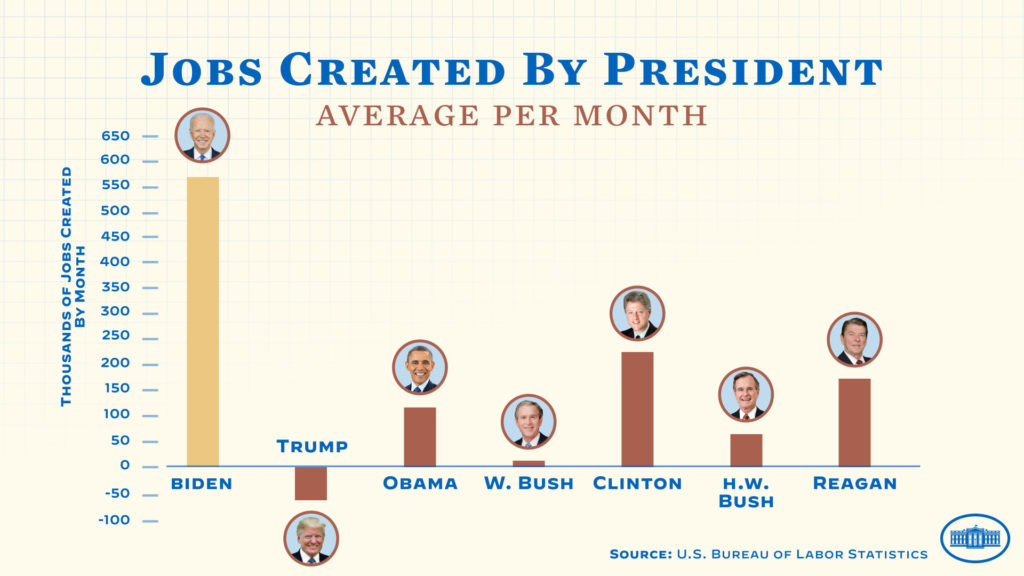 Meanwhile, the U.S. economy added just 199,000 jobs in December and the unemployment rate fell to 3.9 percent. Economists had forecast 422,000 jobs and an unemployment rate of 4.1 percent.
Trans Athletes: 
Transgender UPenn swimmer Lia Thomas recently lost a 100-yard freestyle race to a transgender male swimmer after a string of nearly unopposed victories.
Voting: 
New York City Mayor Eric Adams on Sunday stood by his support of legislation the city council passed in December that will allow roughly 800,000 legal noncitizens to vote in local elections after earlier expressing concerns over the bill.
As the Georgia ballot harvesting probe starts, some election evidence has vanished already.