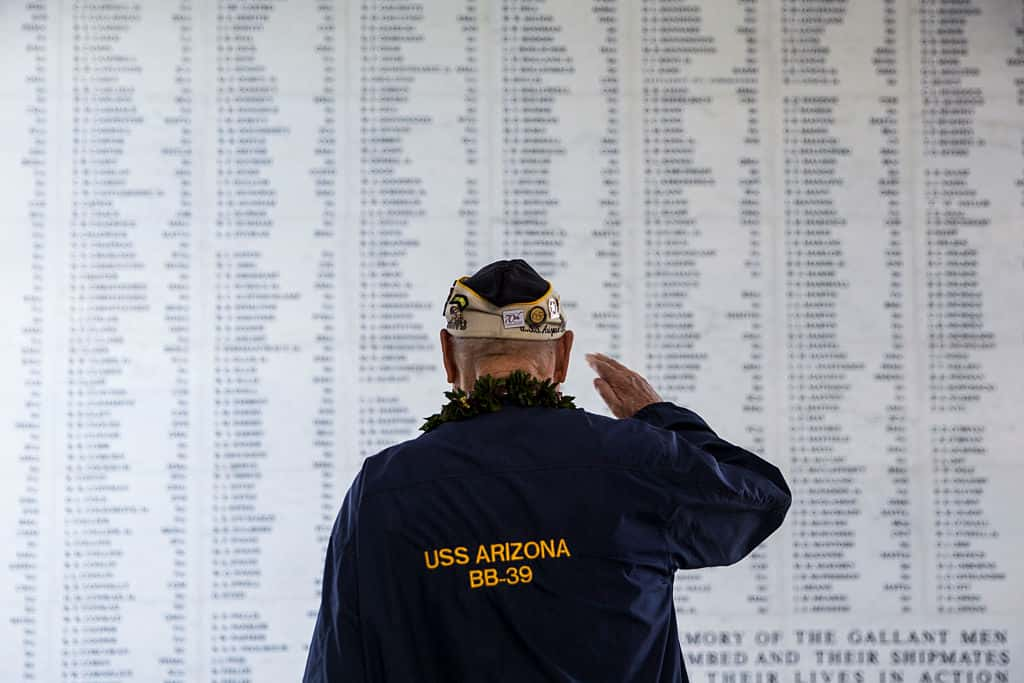 Happy Friday! The 2018 'Snowmageddon' has been cancelled for this weekend! If you bought all the bread and milk, you can at least have a party!
_______________________________________________________________________
Pearl Harbor: 
December 7, 1941 – A day that will live in infamy. Today marks 77 years since the horrific attacks on Pearl Harbor in Hawaii.
Do you want to show your support to the men & women who have fought for this country? There's an easy way to do it: Honor Flight of the Ozarks. Honor Flight sends veterans to D.C. – 100% FREE. However, they need guardians. That's where you come in! You can sign up to help a veteran, and have a once in a lifetime experience.
Border Wall: 
The border wall is something we will be hearing about for the next several years. Here's the latest.
Kevin Hart: 
Kevin Hart was announced as the host for the Oscars earlier this week. Just several days after, Hart announced he is stepping down from hosting due to criticism over years-old tweets that were deemed anti-gay.
I have made the choice to step down from hosting this year's Oscar's….this is because I do not want to be a distraction on a night that should be celebrated by so many amazing talented artists. I sincerely apologize to the LGBTQ community for my insensitive words from my past.

— Kevin Hart (@KevinHart4real) December 7, 2018
PDMP: 
Will Missouri be getting a prescription drug monitoring program? Governor Mike Parson says it's a very real possibility, and it's long overdue.
Springfield Police & Cat: 
The Springfield police are in hot water after a video was posted with an officer grabbing a cat and tossing it.  The officer then grabs several items and starts to play with kitten. Some viewers see it as rough, while others see it as playful.
The big question is – shouldn't the concern be about the quality of the house the animal is living in, instead of the way the officer was playing with the kitten?
You decide.
Comey: 
Comey will be grilled once again which could be the final act in a dramatic effort to probe allegations of bias at the Justice Department before Democrats take over the House.