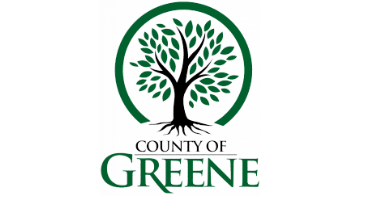 Today will be the last cold day in the Ozarks before it warms up to the 60's. (It will be a great weekend to take the Christmas lights down.) Nick Reed was live this morning from Roots Coffee Bar on Republic Rd. Don't forget to join Nick & Kortni- Friday from 4-6pm at Cellar + Plate for the KSGF Happy Hour. It's a come and go event.
---
New Years:
Did you watch New Year's Eve coverage on NBC? Many are outraged about the content of vagina steaming. 
Greene County Audit:
At 9am the Greene County Commissioners will meet for the first time since Bob Dixon was elected into office, and Lincoln Hough is still on the board because they haven't sworn in new politicians in Jefferson City. It will be interesting to see if talks of an audit come up.
Mitt Romney:
Mitt Romney decided to start off the new year by letting Americans know that he believes President Trump is failing the world when it comes to a leader.  
Remember in 2015 when he said it was harmful for Republicans to attack other Republicans?
Looks like his statements aren't sitting well…
Senator McCaskill/ Ocasio-Cortez:
Obviously McCaskill forgets that people love Democrats like Ocasio-Cortz because they promise them free stuff. 
Elizabeth Warren:
During the holiday season she announced she was forming an exploratory committee for 2020 and
Illegal Immigration:
Over the Christmas holiday a California officer was killed by an illegal immigrant.
Many are saying that Facebook is censoring their story about this cop killer
Here's a map of where you can find sanctuary cities. 
Equal Pay:
Lets be honest, The Rock is much more famous than Emily Blunt and many people will go and see the movie strictly because of him.
Netflix:
We are starting to see more corporate censorship. Netflix just recently removed an episode of "Patriot Act" because Saudi Arabia asked them to. 
Many think that Netflix is inflating their numbers when it comes to the viewership of "Bird Box" (which was based on a book). Netflix says they count a view as someone who watches 70% of the episode, which includes credits. 
Population Growth:
New data is showing that many people are moving from what are considered "red states" run by Democrats and fleeing the "blue states" that are run by Republicans.
Joe Arpaio:
On March 23 former Maricopa County Sheriff Joe Arpaio will be in St. Louis