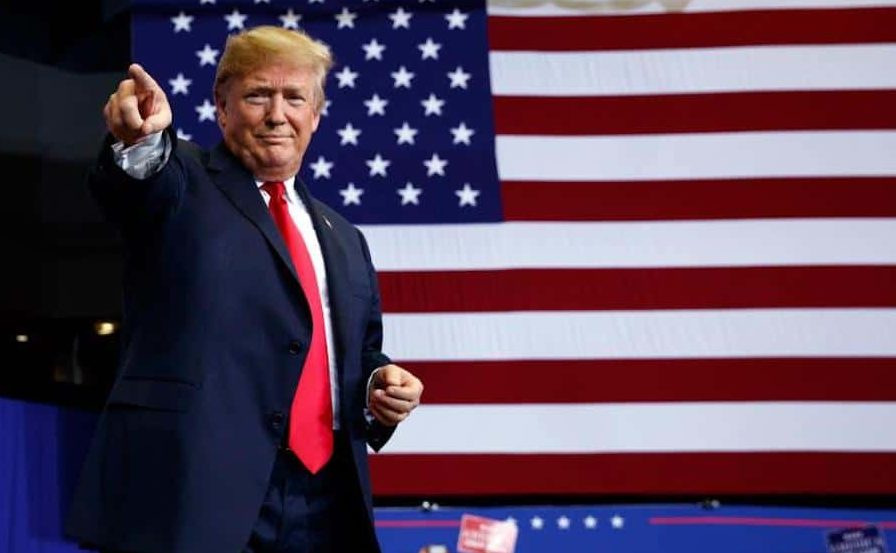 Warren/Sanders Battle:
Sen. Elizabeth Warren issued a statement Monday standing by claims that Vermont Sen. Bernie Sanders told her in 2018 that a woman couldn't win.
Cory Booker:
Senator Cory Booker, who entered the Democratic presidential primary to provide "the answer to Donald Trump's hatred and division," has suspended his campaign.
Is Joe Biden Racist?
The national co-chair of Vermont Sen. Bernie Sanders's 2020 campaign tore into former Vice President Joe Biden's record on race in an op-ed Sunday. Biden has "repeatedly betrayed black voters," Nina Turner argued in an op-ed published in South Carolina newspaper The State.
President Trump:
President Trump was greeted with thunderous applause and cheers on Monday when he arrived at the Mercedes-Benz Superdome in New Orleans, Louisiana, to attend the 2020 College Football Playoff National Championship game.
And what about the crowd size when President Trump spoke at a rally in Toledo, Ohio last week?
Bloomberg:
Meanwhile, only 45 people showed up to Bloomberg's latest rally with TV star Judge Judy Sheindlin in Texas on Saturday.
Vince Vaughn:
Leftists were angered after video showed actor Vince Vaughn meeting with President Trump during the 2020 College Football Playoff National Championship game.
Iowa:
Apparently many democrats are worried on who they will pick when it comes time for the Iowa caucus.
Facebook Glitch:
On Thursday, a Facebook glitch revealed who's posting on climate change alarmist Greta Thunberg's Facebook page: her father Svantes Thunberg and "Climate Crisis activist" Adarsh Prathap.
MO Vaping:
Lincoln Hough, R-Springfield, wants to tax vaping products like tobacco merchandise. Missouri's current tobacco tax is 17 cents per package of 20 – ranking it the lowest in the nation.
The Lincoln Project:
The Lincoln Project is an organization aimed to defeat President Trump and "Trumpism" in 2020.
Trump Rally Stats:
On average, 23% of rally goers identify as Democrats. For Toledo, OH, this number was 21.9%.