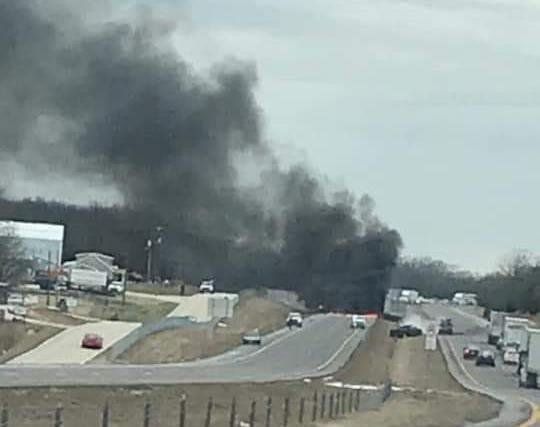 A fiery crash between two semis on I-44 at the 231 mile marker has traffic backed up for miles in both directions.
MoDOT says the crash is near Stanton between Rolla and St. Louis.
Both westbound lanes are closed, but one lane is open headed eastbound.
A photo from the Doolittle Rural Fire Department shows thick black smoke in the air.