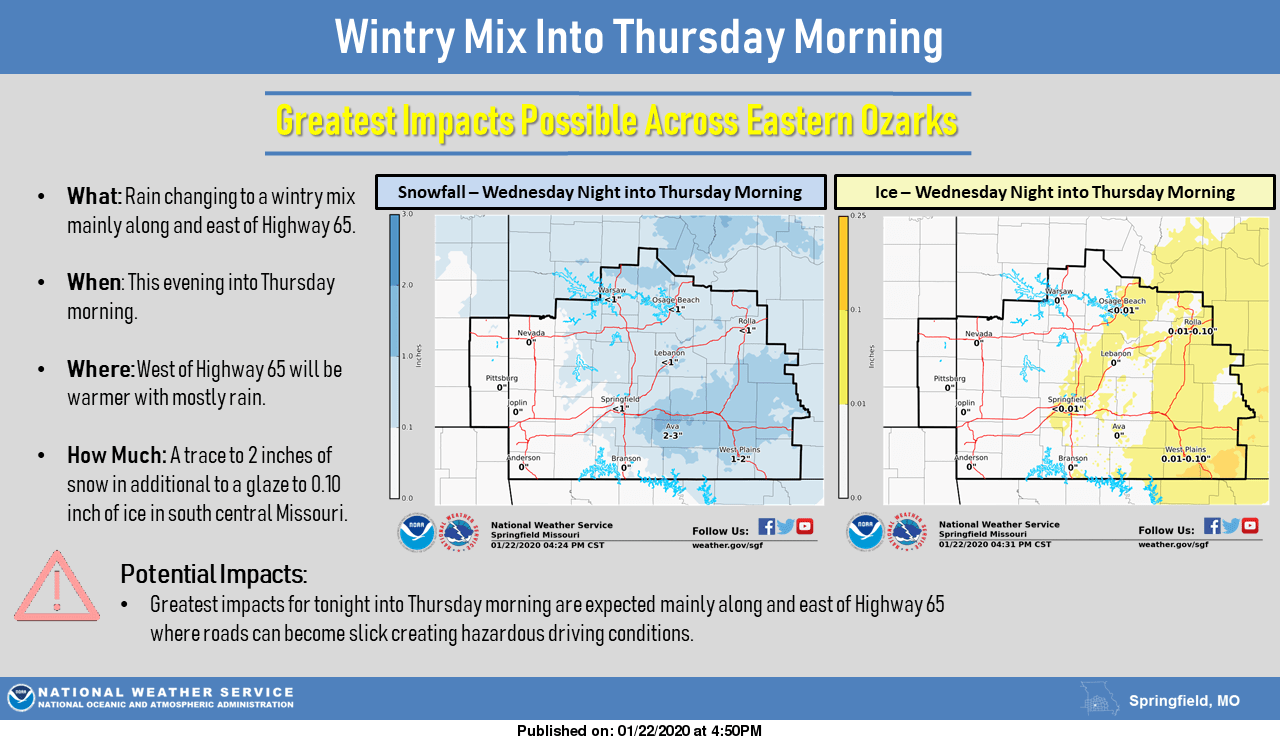 Thursday night, freezing rain will cause hazardous driving conditions in the morning, with areas to the east of Highway 65 being the most affected.
Slippery roads caused a host of traffic crashes Wednesday evening. Roads were the most icy in Webster, Christian, and Taney counties, with crashes reported on Highway 60 for most of the night.
We are anticipating the areas to the east of Highway 65 and south of I-44 to be most affected.
Following that weather though, we are anticipating that early next week that snow and ice will be completely gone, and temperatures are warming up on Saturday, with a high of 43.
For your convenience we have provided a link to the MoDOT Traveler Information Map.