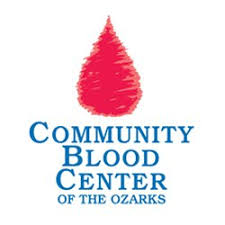 The Community Blood Center of the Ozarks is calling on all type O Negative blood donors to give immediately if they can.
Type O Negative reserve levels are at less than a one-day level, and although hospitals are fully stocked at this time, impending winter weather may lead to additional shortages later in the week.
A spokesperson for the CBCO says  "January is typically one of the most challenging months regarding the availability of blood for use by patients not only here, but across most of the country. First off, our blood reserve levels can be a bit tenuous coming out of the holidays.  When you add some nasty weather to the mix, shortages can crop up rapidly.  We're asking at this time that all eligible type O Negative donors give immediately if you are able to do so."
If you can give, here are places you can go.
Springfield, MO – 220 W. Plainview Rd.
Monday – Friday: 8 a.m. – 6 p.m.
Saturday: 7 a.m. – 1 p.m.
Sunday: 9 a.m. – 3 p.m.
Joplin, MO – NorthPark Mall
Monday – Friday: 11 a.m. – 6 p.m.
Bentonville, AR – 1400 SE Walkton Blvd.
Monday – Thursday: 11 a.m. – 6 p.m.
Friday: 8 a.m. – 2 p.m.
Springdale, AR – 3503 S. Thompson St.
Monday – Thursday: 11 a.m. – 6 p.m.
Friday: 8 a.m. – 2 p.m.
Blood Drives – You can locate any blood drive near your area here