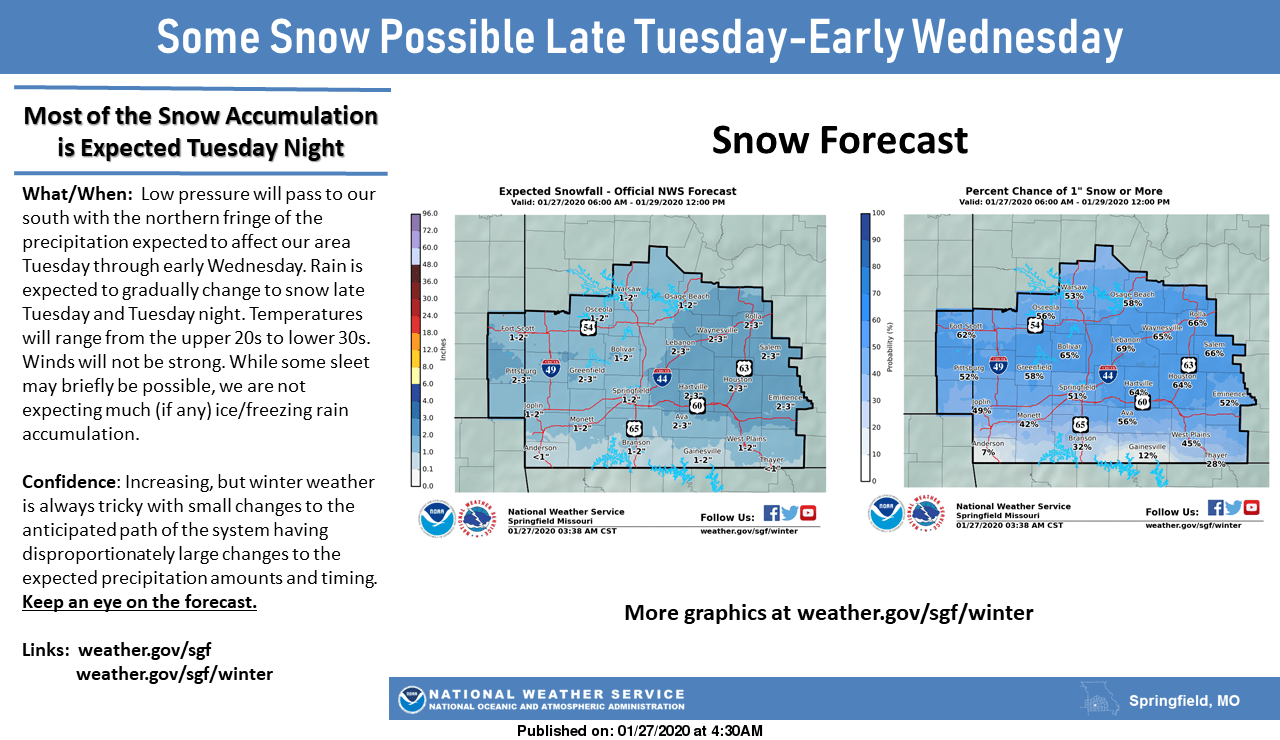 The National Weather Service says more snow may be headed our way, with one to two inches possible from Tuesday night into Wednesday.
Forecasters say rain is expected to gradually change over to snow late Tuesday and Tuesday night.
Temperatures will range from the upper 20's to lower 30's.
Winds will not be very strong, and while some sleet may briefly be possible, the weather service says we're not expecting much, if any, freezing rain and ice accumulation this time.
Forecasters caution small changes to the anticipated path of the system may change the expected precipitation amounts and timing.