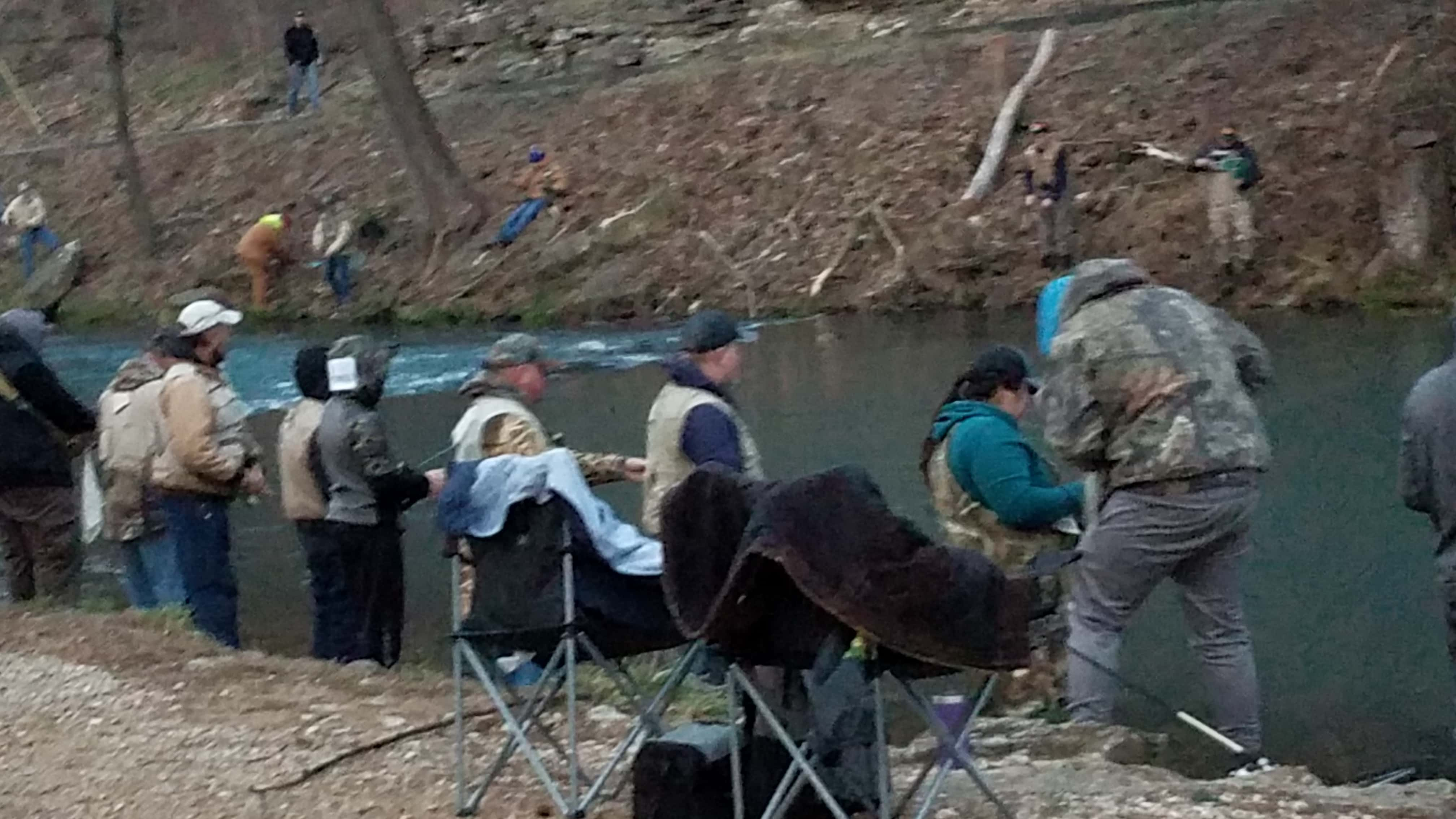 The numbers are in from opening day of trout season in Missouri.
The state parks director says 2,378 anglers visited Bennett Spring State Park near Lebanon on Sunday, with 2,558 at Roaring River State Park near Cassville.
The final count at Montauk State Park near Salem was 2,457.
This year's total trout tags sold is an increase of nearly 2,200 over last year.
Director of Missouri State Parks Mike Sutherland says it was a successful opener. "When it comes to opening day of trout season, we couldn't have asked for a better day," Sutherland said. "The weather was amazing, the fish were biting, and of course, the company of anglers, families, and team members set the stage for a great day of continued traditions and Missouri memory making."
The catch-and-keep trout season runs through October 31st.